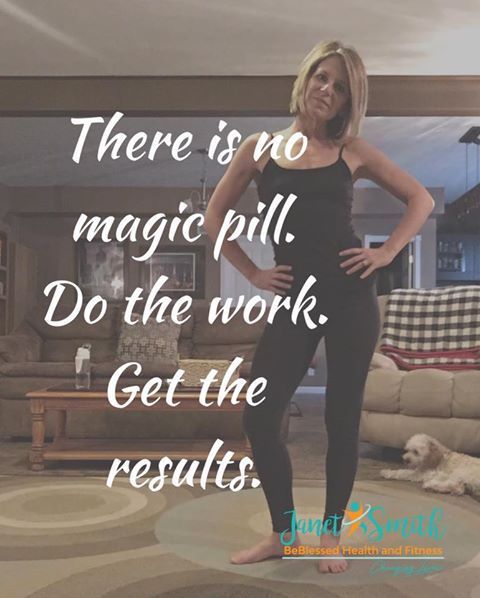 We all want the quick fix. Give me the pill or the drink or the wrap.
👍
But there's no substitute for doing the work.
💪Those other things may work temporarily but they don't get to the root of the problem and they aren't sustainable long term.
It's about making smart choices for a healthy lifestyle.
Smart choices about food.

🥗
🥝
🥑🍎🍆
🍅
🍇
🍐
Smart choices about exercise.

🤸‍♀️
It doesn't takes much....as little as 20 minutes a day makes a difference.⏲
It's about a decision. About consistency. About accountability. About a long term lifestyle, not a temporary fix.
There are days I want to take the easy way out. Today....it took all day for me to motivate myself to get my workout in. I was tired and lazy. I took a nap first.
😴
In the end, I had to just go to the basement in my leggings and track to rather than changing into workout clothes. In the end, the workout made me feel better than the nap .
👊
In the end, my goals took priority and I can go on to enjoy my night or with friends with no guilt.
Do the work. Get the results.
☑️
To be informed of the latest articles, subscribe: