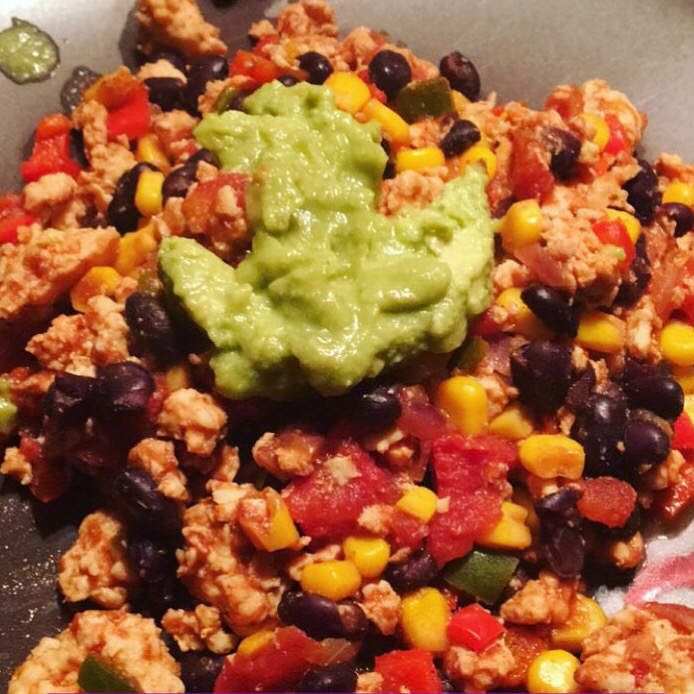 This recipe is a family favorite. It's quick, easy and yummy! It also uses ingredients that I usually have on hand.
Ingredients
1 lb ground turkey (or ground chicken)
1/2 onion ( chopped)
1 bell pepper - I like red (chopped)
1 jalapeño (chopped)
1 tsp cumin
1 tsp garlic powder
1 tsp chili powder
1 cup corn
1 can diced tomatoes
1 can black beans (drained and rinsed)
Directions
Brown turkey in skillet until cooked through
Sautee onions and peppers in olive oil until tender
Combine
Add beans, tomatoes and corn. Cook about 5 minutes until sauce thickens.
Add spices and mix well.
Serve.
You can eat alone or on corn tortillas.
Top with Avocado, guacamole, greek yogurt as desired.
For portion fix plan: 1 serving (about 2 cups) is 1 red, 1 yellow, 1 green.+ whatever toppings you use.
To be informed of the latest articles, subscribe: