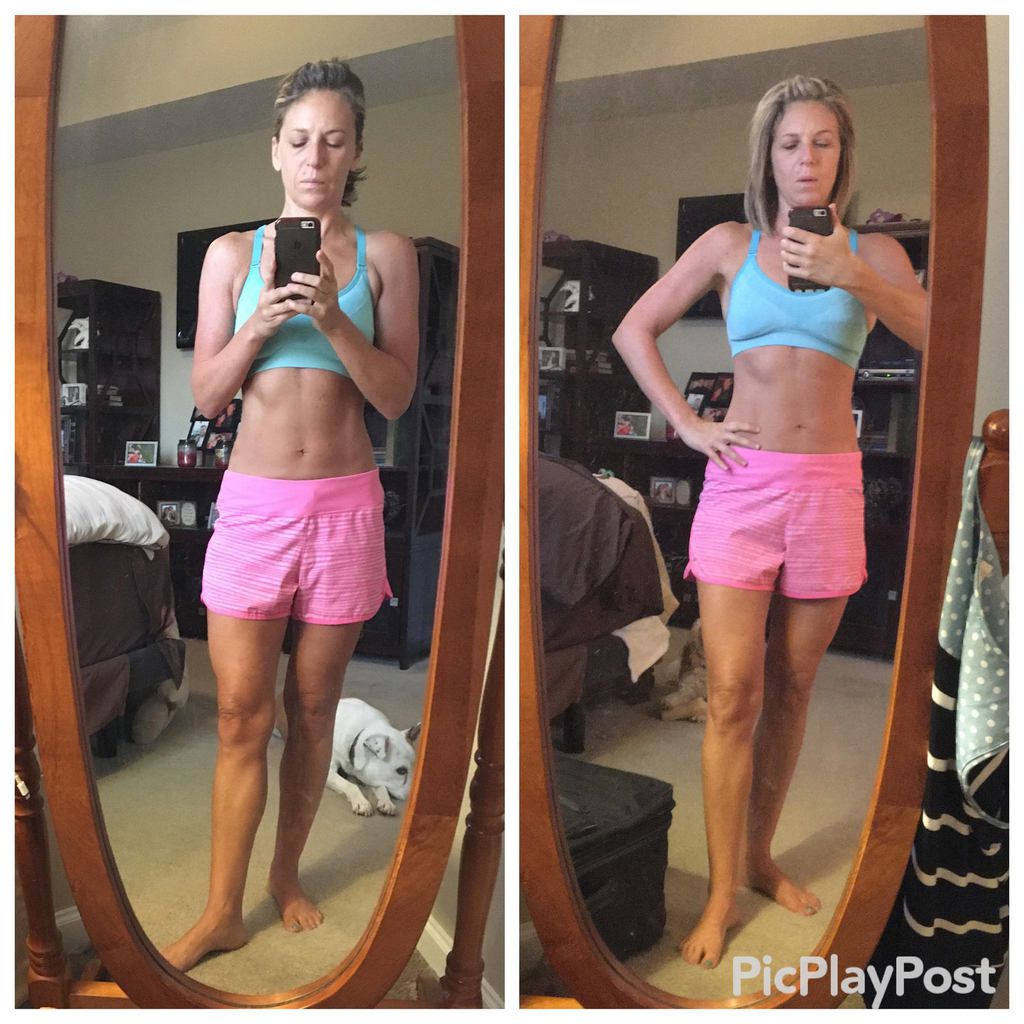 21 Day Fix Extreme is complete!
They weren't kidding when they said EXTREME. It's definitely a step up from 21 Day Fix. But, before I scare you off forever, there are modifications for every move. I even modified the modifier and took most of the jumps out.
So how did I do?
You're not going to see a big before/after difference here. I wasn't going for that. I was going for maintenance and building strength and maybe some muscle definition while adding carbs back into my diet.
Interestingly, on this 3 week program, my weight stayed exactly the same. I gained an inch in my waist (probably the carbs) and maybe a 1/2 inch in my thighs and butt so I'm building muscle.
💪
I can't wait to see what results the next program brings. I'm committing to 60 days this time and I'm repeating a program that helped me get the best muscle definition so far.
🙌 And this time, I'm going to follow the meal plan more closely.
Want to join me? You can pick from numerous programs - and I will help you do that. We start Sept 30 and we're holding each other accountable for 30 days. If you haven't experienced the different having support and community around you when you're working towards a health and fitness goal, you really should. Send me a message for mos info. IT'S A GAME CHANGER!
Me🎉S
To be informed of the latest articles, subscribe: