I just wrapped up a 3 day cleanse called 3-Day Refresh. So, how did I do? What's it all about? Would I recommend it?
Well, I won't bore you with the details of the program as I've posted about it before. But if you're curious, check out this post.
I've also written a recap before but every time is different. To read about my past experiences, go here and here.
Bottom line is that no matter how healthy a lifestyle we try to live, we all fall off track sometimes and the 3-Day Refresh is a great way to jump start us back onto the track.
For me, May and June weren't kind to my progress. Why? A number of reasons.
1) I've been nursing an issue with my foot that has forced me to modify most moves in my workouts. That means a bit less intense workouts. Not that you can't get a good workout modifying but it's been a bit discouraging to not be able to do what I want to do.
2) Work travel, family vacation, festivals and summer fun have given me all kinds of excuses to eat whatever I want.
3) A lot of those festivals and summer fun plans have involved alcohol which takes it's toll over time.
Sure, I let these things be excuses. I told myself I deserved a break. My body was telling me to take a break. And maybe it was. But, it wasn't telling me to eat all the cake. :)
I committed to this cleanse knowing I was going to need it but not really wanting to do it. See, I fell into the trap of easy, convenient and lazy. It felt nice for a while. No early mornings to fit in my workouts. Convenience of eating out more. It's all fun. But it catches up with you.
A week before the cleanse, while out of town with family, I started thinking that maybe I didn't want to do this. I wanted to just keep eating carbs. I could figure it out later, maybe when summer was over. But, because I committed, I knew I was going to do it. I started to get my mindset wrapped around healthy eating again. And, by the 4th of July, I started feel like crap. I just felt fat.
I know I am not fat but you know what I mean. You start to feel flabby and soft and you lack energy and just don't feel your best. I had forgotten what that felt like. It was the feeling I had before I started on my health and fitness journey 1 1/2 years ago. I didn't like that feeling one bit. So, I was actually ready to start this cleanse on Wednesday.
Was it easy? Parts of it. I like having a prescriptive diet if I've going to be restrictive. There's no wiggle room for me to cheat. Was I hungry? Only in the evenings. I'd gotten used to a much larger dinner and night time snack. So, part of it was legit hunger. Part of it was my mind telling me I needed to eat out of habit.
When I was at home, it really wan't too bad.
Last night was the hardest. It was the last night of the cleanse and my husband made plans for us to go out to dinner with a friend who was in from out of town. I couldn't eat anything on the menu but I sucked it up as a team player. I had my refresh shake before we left and ordered a small house salad. I only drank water. Here's proof!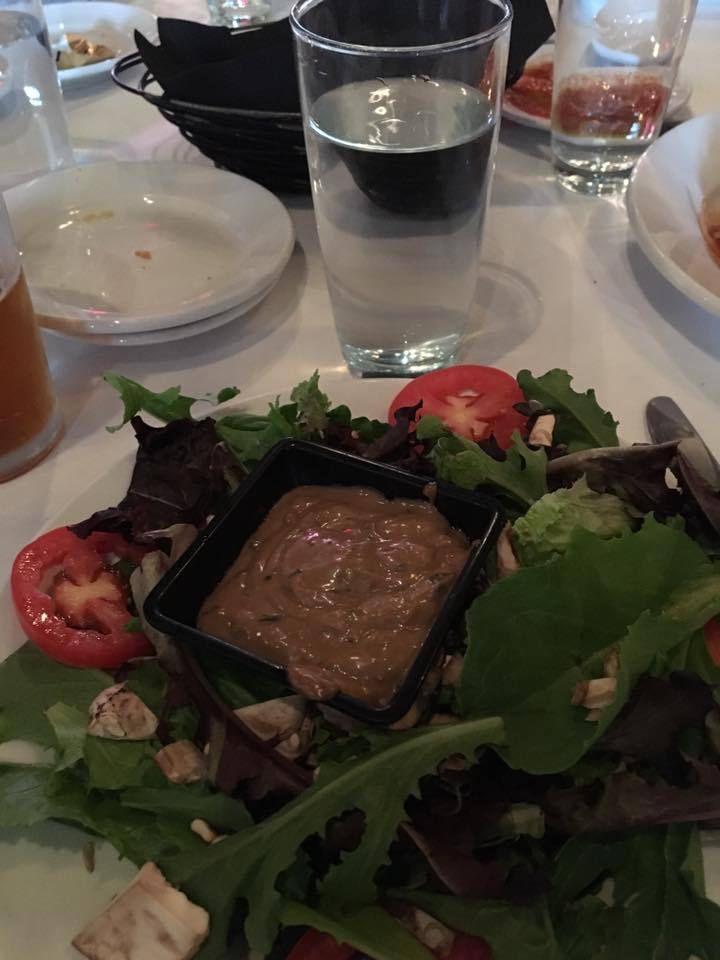 Why didn't I cave on my last night? Well, I made a commitment and i wanted to follow through on that. I also have a group of people doing this with me who are counting on me so that's accountability like you've never experienced. I also did it for me. So I could get to the goal I had set for myself. I wanted to lose 4-5 pounds to get me back to the place I was before I let myself get lazy.
So how did I do?
You're probably dying for me to get to the results right?
Here they are:
Weight loss of 3.6 lbs. I actually expect that to go down by another pound tomorrow as that's usually what happens.
I also lost about 7 inches overall. 4 of those inches being in my waist.
Let's chalk some of that up to major bloat when I took my initial measurements. I would have probably lost half of it just by getting back to normal eating. But I was super happy to have lost 1/2 inch off each thigh (that's the place that's hardest for me to lose and first place to gain). I also lost 1.5 inches off my butt.
I'm so happy with the results. Not only because of the way I look but, more importantly, because of the way I feel. Check out the before and after. Before on the left, after on the right.
Lessons learned from this time around:
- I am a victim to habit snacking and I can live without it.
- Evening tea helped a ton with snacking and may be my new go-to (decaffeinated of course)
- Drink more water. I knew this one but it's always a good reminder.
- I can live (and not be hungry) on less food than I have been eating. No, I'm not going to continue on 900 calories a day but I can watch my portion sizes a lot better and not overeat.
So what am I going to do next?
I'm going to continue eating healthy by following a portion controlled eating plan where I can be sure I get the right combination of fruits, veggies, healthy fats, lean proteins and healthy carbs. I'm going to start back up with my workouts on Monday. I'm committed to regaining the consistency of a 30 minute workout 5-6 days per week. It's back to the routine and my body couldn't be happier. My mind is pretty happy with it to as I know it will help mentally as well.
If I can answer any questions about this program, nutrition, fitness or general health, please reach out. If you'd like to be part of my fitness support group that's starting Monday, there are still a few slots left. We will be focusing heavily on goal setting and shifting your mind set to get results.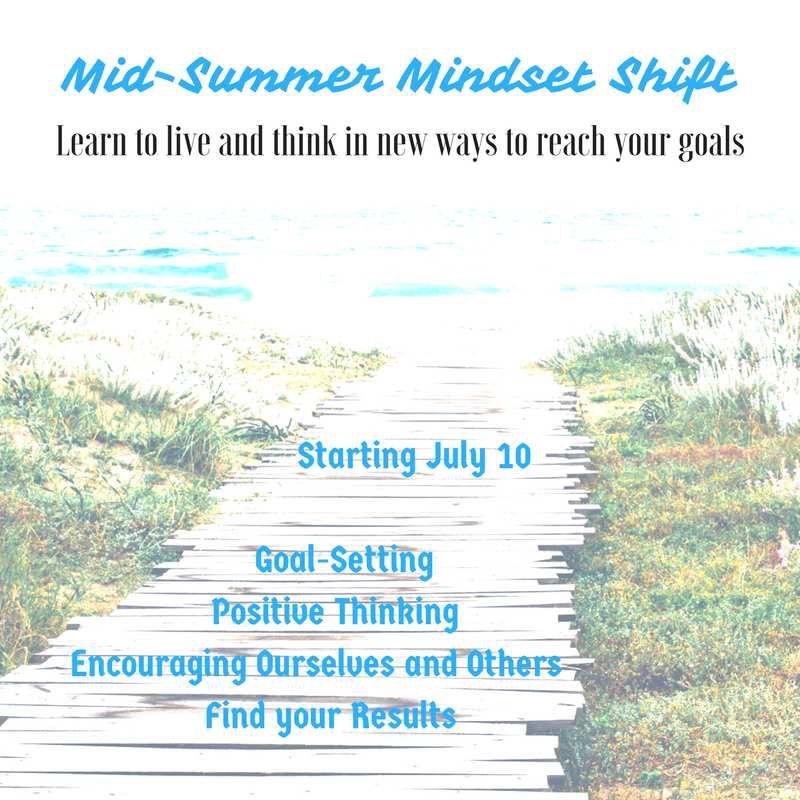 What are you waiting for? Message me today!
To be informed of the latest articles, subscribe: