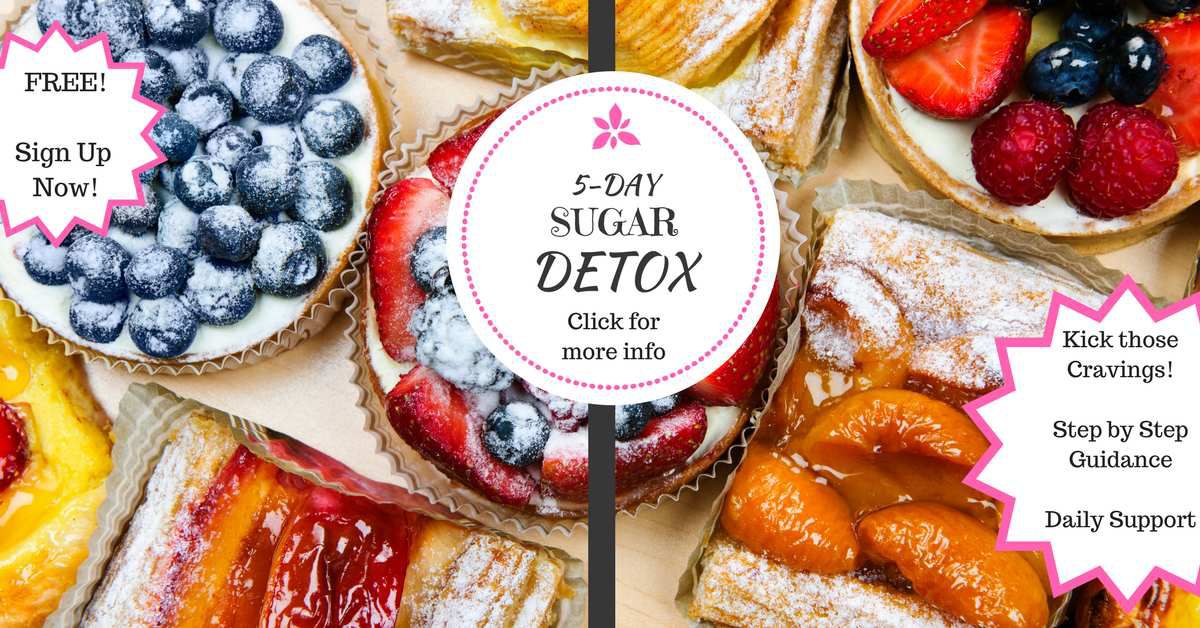 Ever feel like a cupcake is calling your name?
I'm right there with you!
Sugar is one of the biggest and toughest cravings out there. It's the #1 struggle I hear from people trying to get healthier and lose weight. It's one of the biggest culprits of weight gain and disease.
Reducing it from your diet will not only help you lose weight, curb cravings and feel better, it will help cut your risk for diseases like type 2 diabetes, heart disease and even cancer. We'll be doing a 5-Day Sugar Detox Monday-Friday September 18-22 to kick sugar cold-turkey. By eliminating white sugar as well as sugar substitutes and zero-calorie sweeteners we will reprogram our taste buds and eliminate cravings.
Join me for 5 days to experience how different you can feel when you break the cravings and free yourself!
GUIDELINES for Sugar Detox:
No white or brown sugar
No refined flour or flour products (breads, pastas, processed cereals, crackers, etc.)
Whole grains are permissible (brown rice, quinoa, barley, etc.)
No artificial sugars* (including diet sodas and chewing gum)
Small amounts of natural sweeteners (honey, agave, stevia) are permitted
Natural sugars that are found in fruit (fructose) and dairy products (lactose) are permitted
Shakeology is permitted
JOIN IN!
Our NEXT 5-Day Sugar Detox Challenge Group starts on September 18. At the beginning of the week, I will lay out the week's requirements. Then, each day, we'll have a pinned post with additional information and fun assignments designed to motivate and support you. I have TWO requirements for joining the Sugar Detox Challenge Group:

The first is participation. No lurking allowed! You must follow through with the daily check-ins and assignments. The time required is minimal, but participation is mandatory.

I ask that you assign me as your FREE Team Beachbody coach if you haven't already by creating account at the page link HERE. Once you've done this, please let me know by emailing me at janetsmith0905@gmail.com or sending me a message through Facebook Messenger with subject line "5-Day Sugar Detox Challenge".
https://www.teambeachbody.com/tbbsignup/-/tbbsignup/free?referringRepId=1001749
To be informed of the latest articles, subscribe: