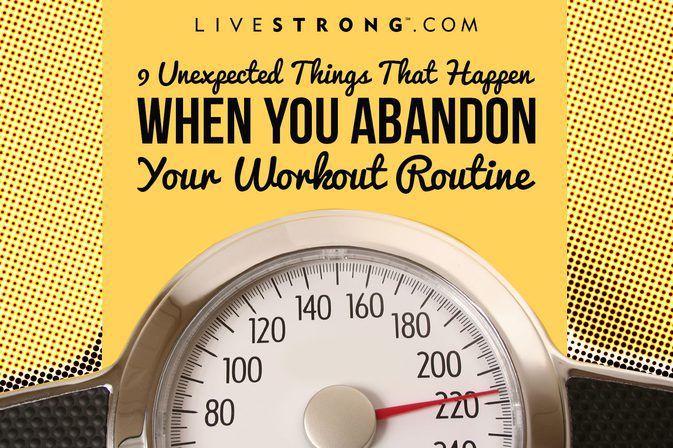 Think about all the work you've put in and the progress you've made. As soon as you quit, you lose that progress....maybe quicker than you think. We tend to overestimate how long we'll stay in good shape because we feel better. So just how long does it take to lose ground? It depends. Here are the cliff notes.
1. Cardio Fitness starts to decrease after 1 week. You'll lose all your gains in about 6 weeks. If you're a seasoned exerciser, the losses happen more slowly but they still happen.
2. Loss of flexibility starts to occur in as little as 3 days.
3. Strength diminishes in 2 weeks.
4. You lose power even faster than strength.
Even worse news, these decreases happen even faster if you're sick and it takes 3 weeks to gain back 1 week off.
Morale of the story: If you want to stop starting over, QUIT STOPPING!
But wait, there's good news. It takes less to maintain than you might think. It doesn't have to be all or nothing. To maintain both your cardio and strength levels, you need 20 minutes of high intensity training twice a week.
For the rest of this story and more details on the hows and whys, read this article from Livestrong.
To be informed of the latest articles, subscribe: