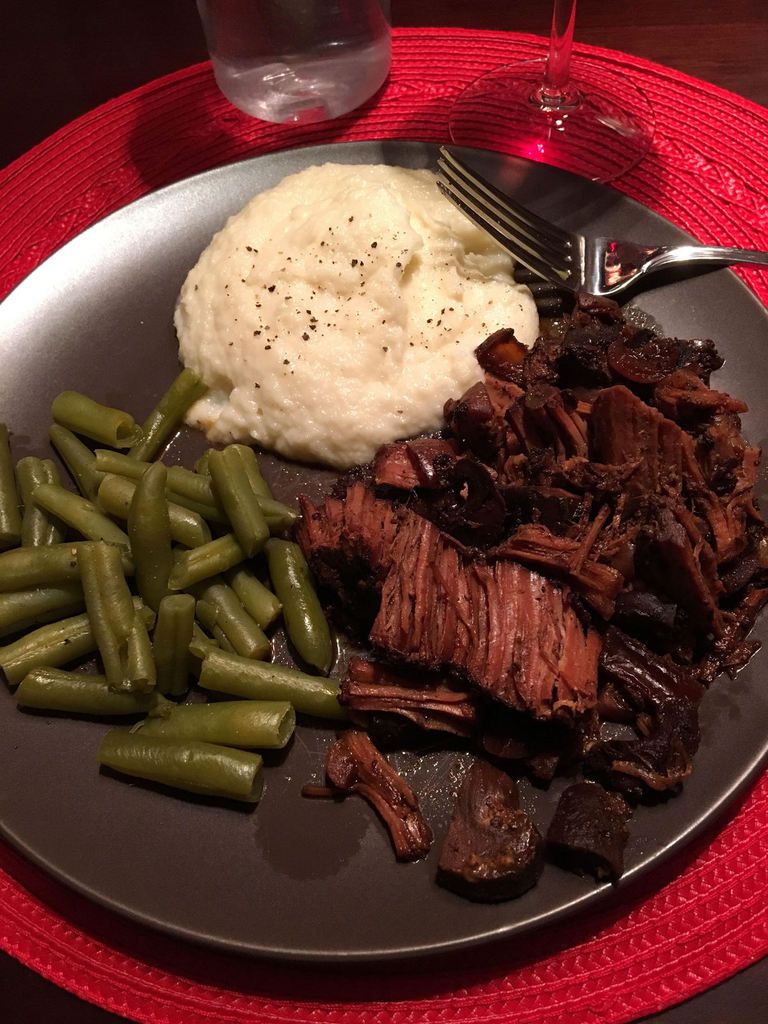 My Dad shot a deer, so we got some of the meat. I love ground venison, I honestly can't tell the difference between that and ground beef. Benefit of venison? Way lower in fat content. Seriously, you don't even have to train it after cooking. It's especially awesome in chili or spaghetti.
Well, this time I got some venison tenderloins. Venison can be a bit tough so I decided to try it out in the crockpot. Turned out great. The boy really loved it.
The meat was still a bit chewy. Next time I might try marinating it overnight before putting it into the crockpot. Of course, you don't have to use venison. You could use chuck roast.
***I updated this recipe the second time around and I think it turned out even better!
Ingredients:
1-2 lbs roast (venison or chuck)
8 garlic cloves (chopped)
1 white onion
2 lbs mushrooms (cubed)
1/3 cup balsamic vinegar
2/3 cup red wine vinegar
2 tbsp dijon mustard
1/2 tsp sage
1/2 tsp garlic powder
1/2 tsp onion powder
1/2 tsp thyme
1/2 tsp black pepper
Directions:
Rub roast with dijon mustard and garlic cloves. Cover with seasonings and vinegars. Marinate overnight.
Put onions, and mushrooms in bottom or crockpot.
Place roast in crockpot.
Cook on low for 10-12 hours. Shred up meat some with a fork and serve.
I served mine with cauliflower mashed "potatoes" and green beans.
To be informed of the latest articles, subscribe: