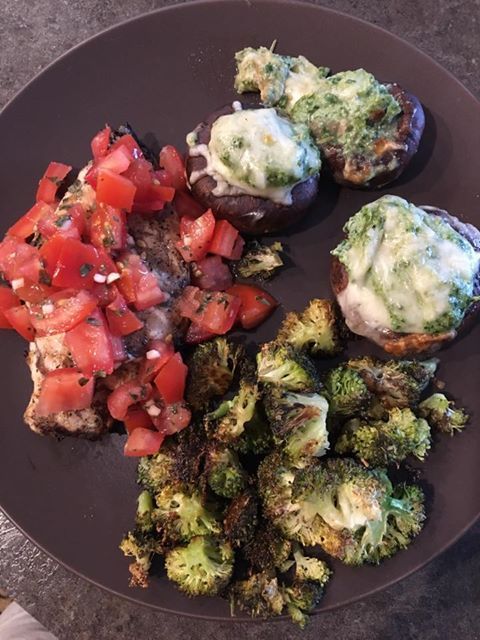 Made a variation of "Italian Chicken" with a bruschetta like topping on top. Super yummy! And it's super easy! This will definitely be on the rotation in my house.
Ingredients for 1 servings:
5 oz chicken breast (boneless, skinless)
1 tomato (chopped)
2 tbsp basil (chopped)
1 clove garlic (chopped)
1 1/2 tsp extra virgin olive oil (divided use)
1 tsp balsamic vinegar
2 tsp onion powder (divided use)
1 tbsp italian seasoning
1 tsp garlic powder
Directions:
Marinate chicken breast in 1 tbsp olive oil, italian seasoning, garlic powder and 1 tsp of onion powder for at least 30 minutes.
While chicken is marinated, combine rest of the ingredients and mix in a bowl. Set aside.
Grill or broil chicken until cooked through. Top with bruschetta mixture.
Serve.
Portion Fix: 1 red, 1 green, 1 spoon
To be informed of the latest articles, subscribe: