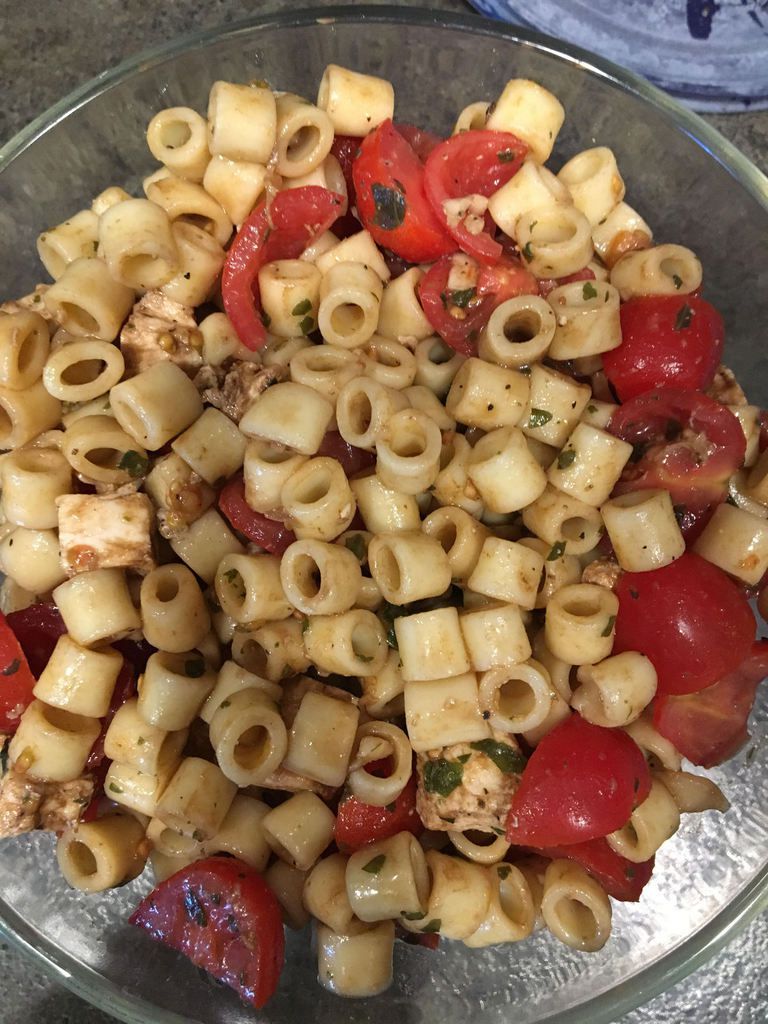 Confession: I do not like pasta salad!
Well, I don't like the traditional pasta salad, full of mayonnaise or mustard. I do like an Italian pasta salad coated more with olive oil though. There's something so summery and delicious about a fresh and not heavy pasta salad. I saw this recipe and just had to try it and it was PERFECT to take to my bible study last weekend. Everyone loved it!
Here's the recipe.
Ingredients:
2 cups dry small pasta shells (I used Ditalini)
1 pint cherry tomatoes, halved or quartered
8 oz mozzarella, chopped into bite sized pieces
1/4 - 1/2 cup Fresh Basil
Dressing:
3 Garlic Cloves, minced
1/3 cup balsamic vinegar
1/2 cup lemon juice
3 Tbsp extra virgin olive oil
Salt and pepper to taste
Directions:
Cook pasta according to package directions. Rinse with cold water and set aside.
Mix together dressing ingredients
Combine tomatoes, mozzarella and basil and combine with cooked pasta.
Toss with dressing.
Serve or refrigerate.
To be informed of the latest articles, subscribe: