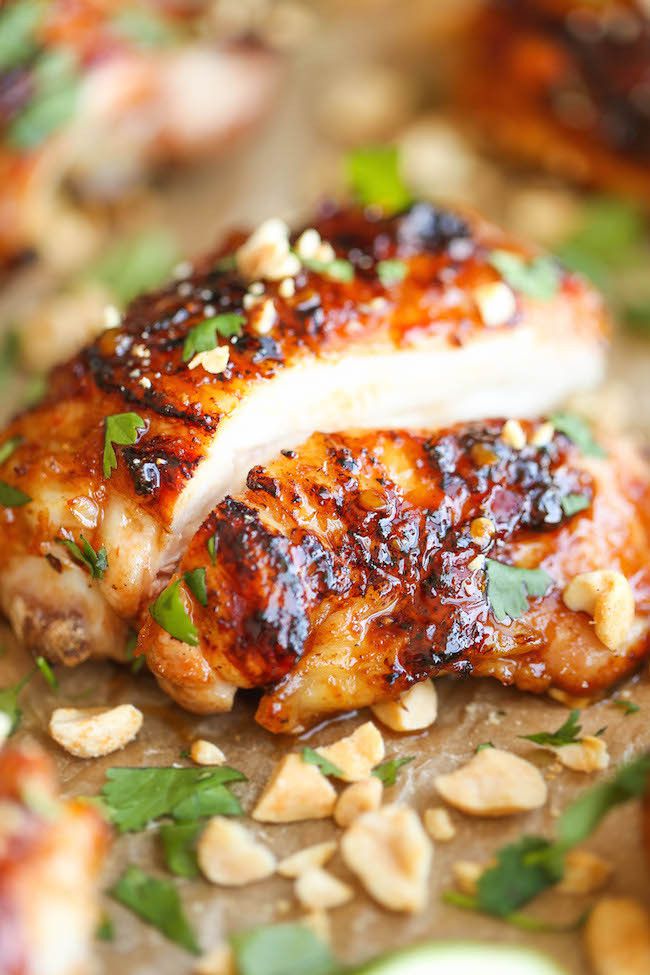 Think chicken has to be boring? Think again!
I tried this Thai chicken marinade the other night and it was a big hit. I've been eating it for leftovers all week too, it's sooo good!!!
It's 21 Day Fix/Portion Fix friendly except for the brown sugar but you could probably substitute that with honey or stevia. In fact, I'm going to try that next time.
Using 2-3 lbs of boneless, skinless chicken breasts, put chicken in a ziploc bag and pour marinade over it to coat. Marinate for at least 20 minutes, up to 24 hours. Grill as normal and serve.
Marinade recipe:
1/3 cup chopped cilantro
2 garlic cloves, minced
1 tbsp chili paste
1/4 cup liquid coconut aminos or tamari sauce (low sodium)
2 tbsp fish sauce
2 tbsp lime juice
1/4 cup olive oil
3 tbsp brown sugar (sub. honey or stevia if following paleo or portion fix eating plan)
Enjoy!