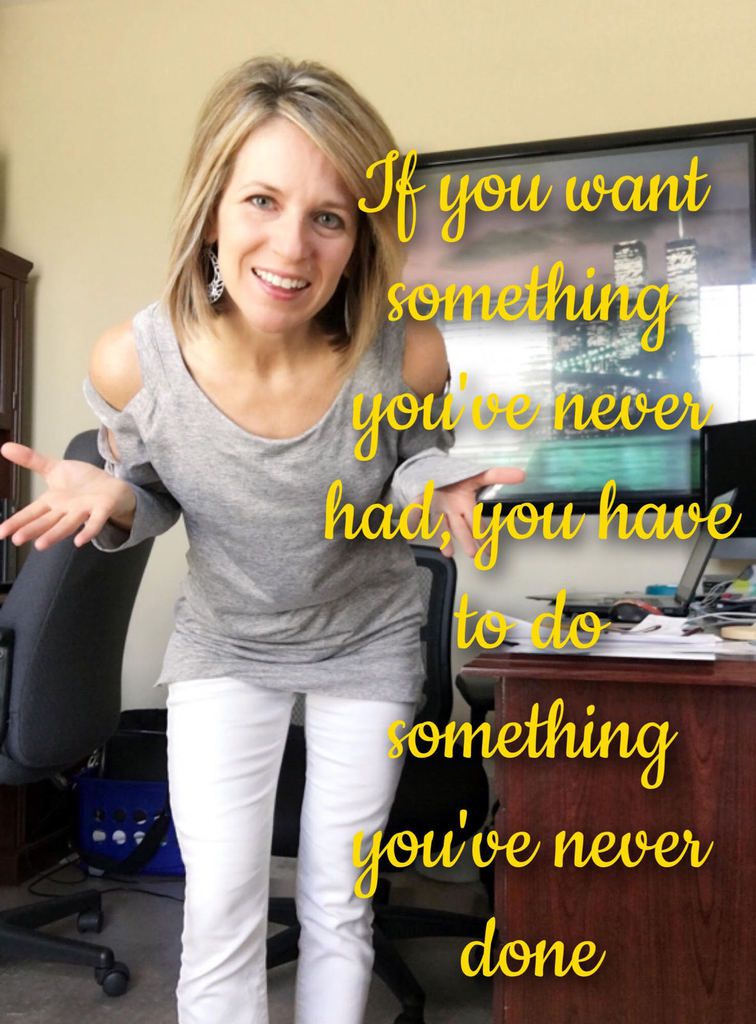 If you want something you've never had, you have to do something you've never done.
Such true words, right?
If you want something bad enough, you'll make the changes to make it happen. Just remember, you don't have to make all the changes at once. It's ok to take baby steps.
If you want to lose weight, maybe you start exercising at least three times a week. It can start with a walk and work up from there.
If you want to see muscle definition, maybe you start eating "clean".
If you want to have the energy to play with your kids and not need a nap every afternoon, maybe you focus on getting proper nutrition into your diet.
If you want that promotion, maybe you start dressing the part - fake it til you make it!
If you want to stop being tired all the time, maybe you start going to bed an hour earlier.
If you want to see results but your visits to the gym never get the results you want, maybe it's time to try a new program.
Just over a year ago, I decided that I wanted to feel better. I wanted more energy. I wanted to fit back into my "skinny" clothes. I wanted to be a better example for my family. I wanted to climb a flight of stairs without being out of breathe. I made a change. I committed to a workout program and eating plan for 21 days.
Those 21 days changed how I eat. It changed how I look at food completely. Those 21 days showed me that with just a little consistency, I could get stronger and what seemed impossible at the start was completely doable by the end. It started me on a path towards reaching those goals and now I get to pay that forward by helping others reach theirs.
Whatever your "want", think about your "why". How important is it and start making some changes. If I can help get you on track or keep you motivated, reach out and let me know how!
To be informed of the latest articles, subscribe: