I am a Jesus follower.
I am a wife.
I am a stepmom and doggie mama.
I am an intelligent, educated, professional.
I am a shoe addict.
I am a wine drinker and craft beer lover.
I am a foodie.
I am a travel junkie.
I am addicted to several TV shows.
I am in love with beaches and mountains.
I am brutally honest.
I am sarcastic to a fault.
I am a believer in real food with real ingredients.
I am a chocolate lover and recovering sugar addict.
I am a sunshine aholic.
I am over 40 but one day I decided I didn't want to look or feel like it. I made a decision to focus on living a healthier life and make time for me. I wanted to like what looked back at me in the mirror and be an example for my family on how life should be led.
You may look at me and think, you never needed to lose weight. You might think you'd love to look like my before picture. But, let me tell you that skinny doesn't mean healthy. And even though I may not have had a lot of weight to lose, I had gained weight from where I am my best. My clothes didn't fit, I had to energy and I was hitting the middle aged slump.
It took sacrifice but I committed to showing up at least 30 minutes a day for a workout. Eventually that led to focusing on my nutrition. It takes hard work to be intentional about exercise and food. But, the result# is me being 15 lbs lighter, feeling like I'm 25 again and rocking any outfit I want!
One, spur of the moment decision to become a health and fitness coach has changed my life, and the life of my family, forever. My healthy habits are rubbing off on my family and, along the way, I realized I could be an inspiration to others. I could changes lives the way I had changed my own. That is the most rewarding benefit of all.
Sure, I use Beachbody programs as the tools in my tool belt to changing lives (including my own) but it's really about the support, encouragement and motivation I can provide to others on their health and fitness journey that gets the results.
I work hard every day.
I am committed to a healthy lifestyle.
I am consistent - push play every day.
I am motivated by helping others change their lives.
I am a transformation coach.
I AM TEAM BEACHBODY and I wouldn't trade it for the world!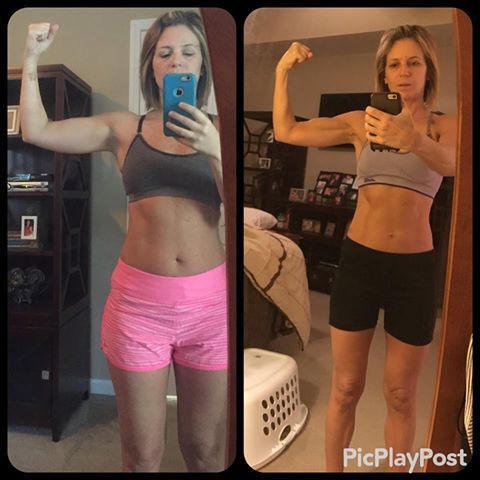 To be informed of the latest articles, subscribe: