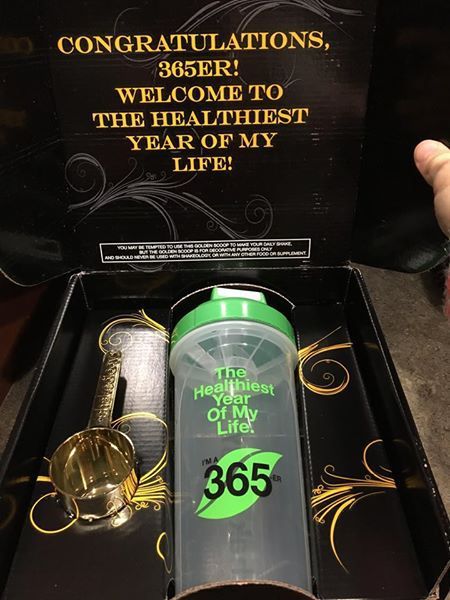 365 days....
📅
It can mean so many things...
For me, this year...it means the healthiest year of my life.
🌿
I've been drinking this awesome superfood shake for one year and it's made all the difference.
Seriously, it's been a game changer for me in losing those last few stubborn pounds and keeping them off.
🏆 It's also increased my energy and has almost cured an eczema problem I've been dealing with for years.
It's such a good feeling knowing that I'm fueling my body with all the nutrients it needs to make all the systems of my body perform properly. And it's not just me who drinks it...my husband and son drink it too. It replaces other vitamins and supplements we might take.
💊
Knowing we all are getting the nutrition we need is a LOAD OFF MY MIND.
😓 Serious stress reliever. It makes me less concerned about that meal where we might not have enough veggies
🍠 or the nights the kiddo decides to eat chicken fingers and fries
🍟 .
Sometimes we're busy and it just happens.
You might think...how boring...drinking a shake for 365 days. First, it's only one meal (or snack). Second, I change up my flavors and when I have access to a blender I mix up all kinds of great combos by adding fruits, veggies, coffee, extracts, spices and more. The possibilities are endless.
Honestly, even if it tasted terrible, I'd still drink it. That's how much I value it.
💕
To be informed of the latest articles, subscribe: