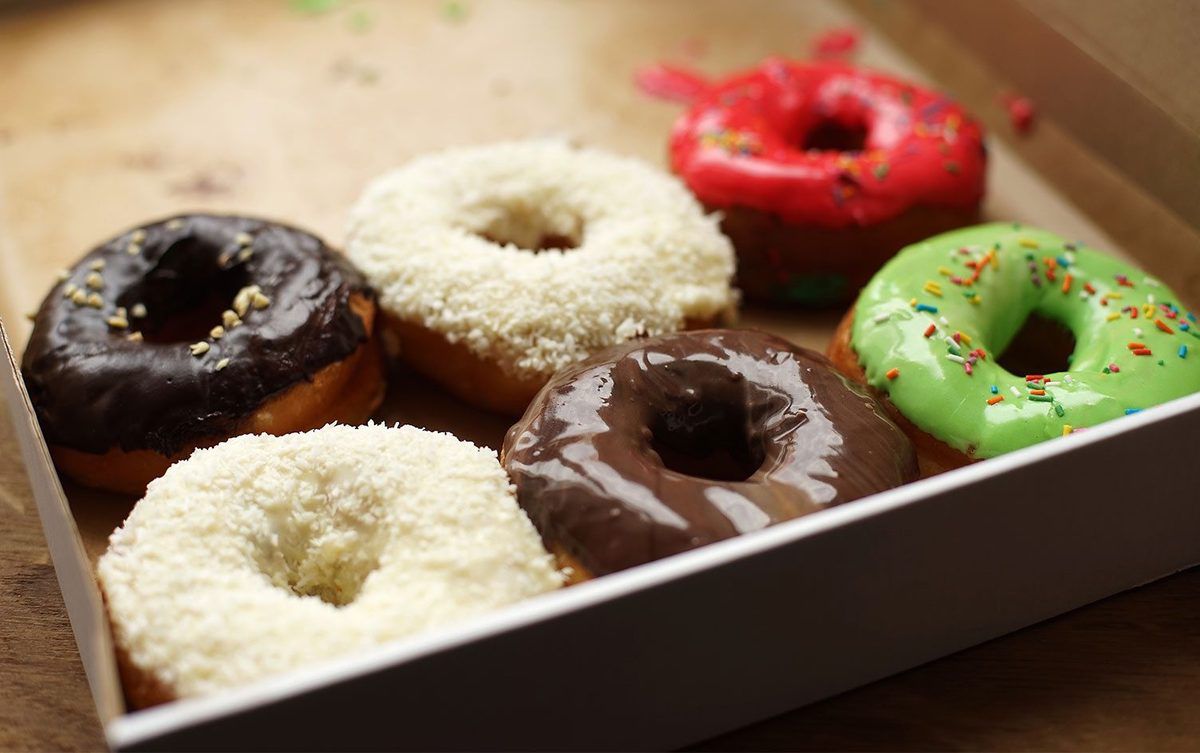 Is your office full of free snacks like mine?
Seriously, we are well stocked every day and then there are the days of extra donuts or pizza. So, how do you manage?
I'll be honest, I don't always manage perfectly. Sometimes I allow myself a little snack. It's all about balance so aim for 80/20. The more you deprive yourself, the more you want it.
My general rule is that you should pass it up BUT if you are obsessing about it, a small taste might be better than feeling like your "diet" is not doable.
So, what are some tricks to avoid those calories?
Don't pass the breakroom where they snacks are. Don't pass that co-workers desk that always has a candy jar. Just go another way if you can.
2. Reward yourself for resisting
No, don't reward yourself with food! But, give yourself a little pat on the back. Knowing you'll be reaching your goals faster for resisting, tie it to your general weight loss goals/rewards.
Think about every bite. If you do pick up that cookie, take it back to your desk instead of eating it right away. Give your mind time to catch up with your body.
4. Focus on meals, not snacks
Think about eating at mealtime (when you're focused only on eating) ONLY. This quick snacks in between meals can add up before you even realize it. Plus, if you eat 3 or 4 meals a day and stick to only that, you'll cut down on the decisions about what to eat and what not to eat.
5. Keep healthy snacks on hand
There's donuts in the kitchen? If you have a healthy alternative, like a handful of nuts, you can eat without caving to the pressure of something you know shouldn't be going into your mouth.
Again, it's all about moderation and how fast you want to hit your weight loss goals. A small indulgence here and there isn't going to kill your progress but it's easy to trick ourselves into thinking we're eating healthy when we're not really being honest about those snacks and little extras.
What's your toughest temptation at work? Let me know in the comments below and maybe we can help each other stay strong!
To be informed of the latest articles, subscribe: