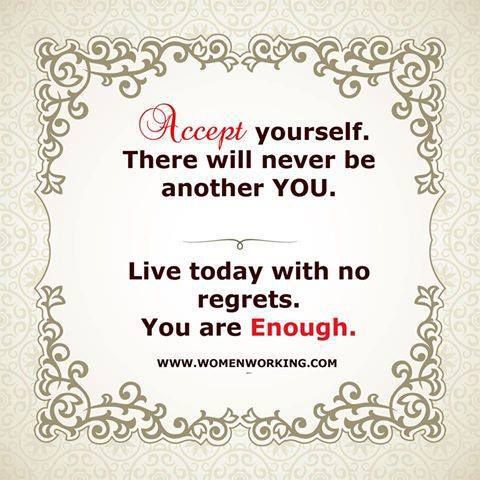 I used to struggle with feeling inadequate.
Ten years of being single, after a divorce, relationship after relationship, told me I wasn't enough.
Too aggressive
Too abrasive
Too sarcastic
Too independent
Too intimidating
Too inflexible
Too insensitive
Too honest
Too demanding
Too insecure
Too timid
Too accommodating
Which one of these hits home with YOU?
Did you notice some of these contradict each other? Confusing right? That's what listening to other people's opinions will get you!
I finally stopped caring what others had to say about me and started listening to God's plan for me.
He created EACH OF US to be unique, to have our own strengths and weaknesses and YES it's ok to have both. We all have a purpose. Those who can't see our strengths and only focus on our weaknesses are NOT OUR PEOPLE.
It's taken me a long time to learn to surround myself with people who build me up, not tear me down. It's important to have a community you can count on.
Sure, I still struggle sometimes. I'm human after all. Now, when I feel like that, I take it back to the bigger picture. When I hear criticism, I try not to take it personally. There are a lot of haters out there. Let them hate. Their attitude does not affect you. You cannot control it, but you CAN control how you react to it.
I hope you have your people who help you drown out the other negativity. If you don't, reach out. I'd love to be your support system and help you identify that purpose that God created you for.
Whatever you do from here, remember that YOU ARE ENOUGH just the way you are!