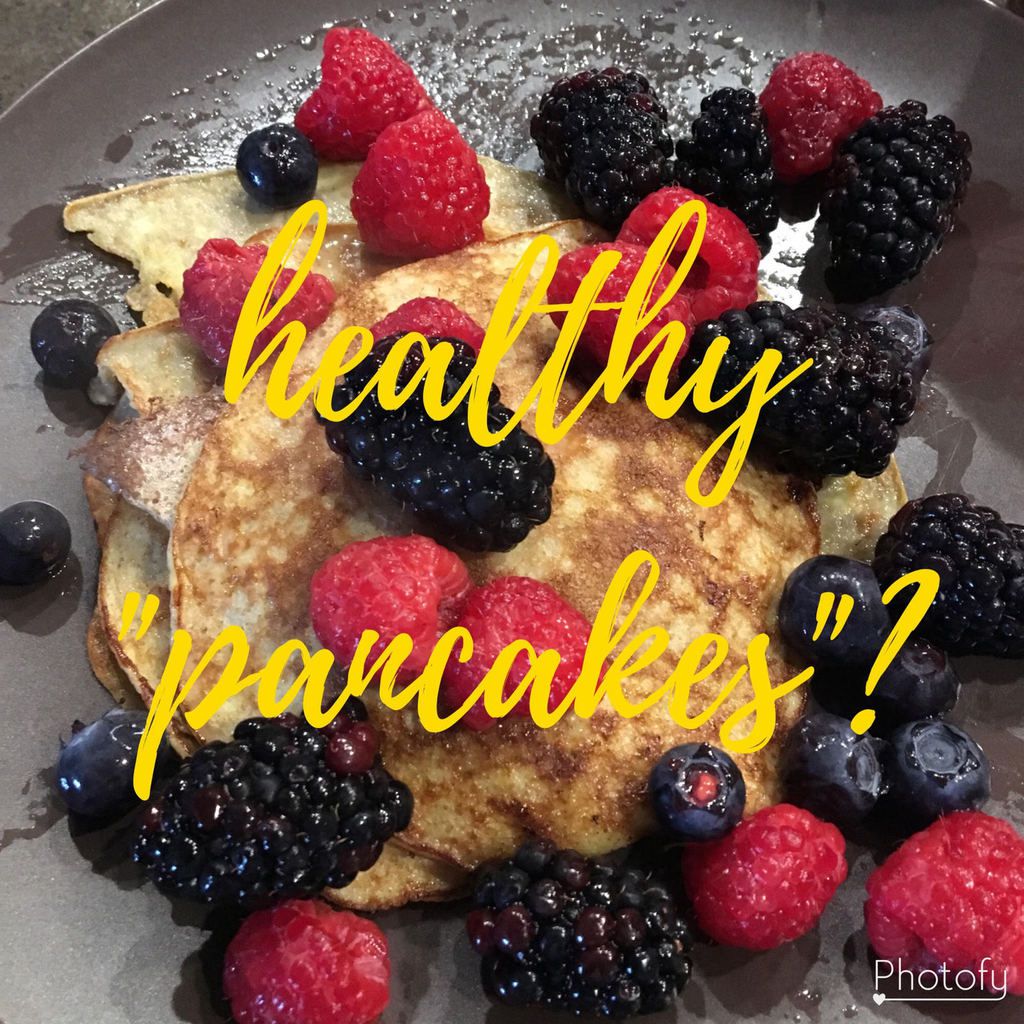 Pancakes that are gluten free, dairy free and carb free? What??
Well, ok they're not true pancakes in the sense of the word BUT they look like pancakes and they are pretty tasty and easy to make.
Ingredients:
2 eggs
1 ripe banana
1 tsp cinnamon
1 tsp vanilla extract
1 tbsp coconut oil
Directions:
Heat skillet on medium and melt coconut oil in pan.
Combine banana and eggs in bowl. Mash, blend or whisk until smooth.
Add vanilla and cinnamon and mix until blended.
Pour 1/4 cup of batter mixture at a time into skillet and cook until solid. Flip halfway through.
Serve. I added some extra berries on top. No need for syrup but if you like, you could top with a little pure maple syrup.
If you eat the entire batch, you're talking about 240 calories for your pancakes.
If you're following the portion fix plan, the entire batch would be 2 purples, 2 reds and 1 spoon.
These were yummy and I will definitely be making them again!
To be informed of the latest articles, subscribe: