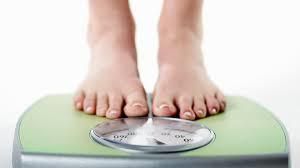 Weight loss and fitness goals? Think you have to bite off the whole enchilada and jump in to major lifestyle change? Sure, you can do that. But, you can also make a few smaller swaps that can have a big impact whether you're just starting on your journey or you're trying to lose those last few pounds.
Change up your playlist to keep things interesting
Swap soda for unsweetened tea. You still get the caffeine benefit without all the calories
Do a few push up, crunches, squats and lunges during commercials while you watch TV
Reward yourself with things other than food (new workout outfit anyone?)
Look at your portions, make 75% of your plate veggies
Walk 10,000 steps per day
Use Olive Oil instead of butter
Sign up for a competition or race to keep yourself motivated
Skip the condiments - opt for low/no cal options like mustard, salsa or hot sauce instead of ketchup, mayo or sour cream
Make an play date - do something active instead of dinner and a movie
Slow down as you eat, your stomach gets full before your brain realizes it
Get more Sleep!
Opt for the stairs or park further away from the door
Put avocado on your sandwich instead of butter or mayo
Replace refined cards with whole grains (think whole wheat pasta instead of white rice and enriched pasta)
I hope these tips help!