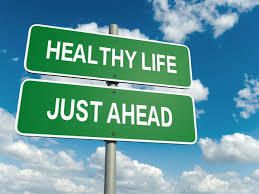 Forming healthy habits isn't easy, I mean it took a lifetime to build those unhealthy habits, right? Here are my top 5 tips to forming lasting habits.
You can't get to where you're going without knowing where you are. Calorie and workout tracking are simply a means to the end of awareness. Sometimes we "fake it til we make it" by just showing up every day until we form habits. I run accountability groups to aid in the awareness and consistency with my FitPack.
Ask anyone in recovery how many times they tried to quit and I bet they know the number. In order to get to our goals,have to know that failure is a part of the story of our success–not an end to that story. Fail forward by learning from your mistakes. Forgive yourself and move on.
Often, the biggest struggles I see people having are not around lack of desire or willpower. They are around lack of focus, trying to bite off too much at one time. Set small goals and work towards one goal at a time. I can help you figure out what goal you should be focusing on to get your most meaningful results.
You're not going to see results in three days. You're not going to make lifestyle changes that become habit in one week. It's all a process of learning what works, and what doesn't. Remember, it's a process and every small step you take is a step towards a larger goal and the results you want to see. If you trust the process, those results will come.
This is the most important key to success. Surround yourself by people who support your goals, encourage you and hold you accountable. Maybe that's a friend or family member. Maybe it's a fitness community. Individuals who participate in my challenge/accountability groups have a higher success rate because we are a community of like minded people with similar goals.