Halfway through this 30 day program and time is flying! That's how much I love this program.
Missed the first two weeks? Check out the week 1 recap here and the week 2 recap here.
Now, week 3 started the day after the long Thanksgiving weekend so that was a bit of a struggle.
Monday: MMA Power + Core Kinetics
Yep, struggled to find the energy to get started today but halfway through I found my groove and finished strong. Really, most days, the hardest part is just pushing play. Once you start, you're good. I really like the MMA Power workout. It's got some fun kicking and punching combos that are starting to get a bit more challenging. The more I do them, the better I get.
I ran out of time this morning to finish with Core Kinetics and had to do that one later in the day but I still got it done. Core burner but I can't wait to see those abs come out!
Just a few of the awesome combo moves in... - Janet Smith BeBlessed Health & Fitness | Facebook
Just a few of the awesome combo moves in MMA Power this morning.
https://www.facebook.com/beblessedhealthandfitness/videos/676454465847440/
Tuesday: Dynamic Strength + 5 Minute Core on the Floor
So, I do love Dynamic Strength despite the pushups. Know why? Because I know I'm getting stronger. I did 163 total pushups today which is more than the 152 I did the other day. I also did more sphinx blasters on my toes.
The bonus on today's workout was the 5 Minute Core on the Floor. This is 5 minutes of plank variations that will have you sweating like crazy. Felt the burn in my core on that one! So glad it was only 5 minutes. I mean, you can do anything for 5 minutes, right?
I know it's not Flex Friday but after all these pushups, I wanted to show off my guns today! :)
If I could flex my booty for you, I would because that was on fire too.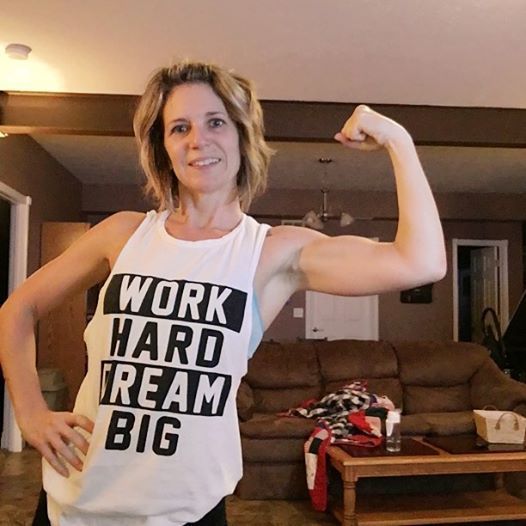 Wednesday: MMA Power + Core Kinetics
This one again...I normally like this one but I struggled today. Probably from lack of sleep the last couple of days but also due to distraction. My husband decided to buy a dog yesterday. So, keeping a close eye on the un-potty trained dog, I took her to the basement with me where she proceeded to alternate between staring at me (I'm sure wondering what the heck I was doing), running around under my feet and laying in her bed chewing on a toy. She only got kicked by me once so I do consider that a win.
However, any floor work (crunches, planks, etc) is apparently a signal to lick my face, bite my hair or crawl on me. We both made it through and we'll get used to this routine. She won't always accompany me to the workout area.
BTW, she's a cockapoo and her name is Madison. Good thing she's cute!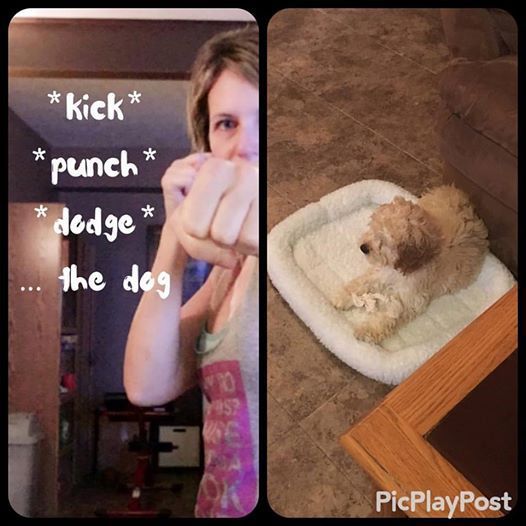 Thursday: Power Sculpt + 5 min core on the floor
Power Sculpt is my favorite workout. Possibly because it's the shortest but really because the moves are fun and it flies by. Today I was having some knee and ankle irritation so I modified by taking out the jumping. There's no shame or joke in modifying. What it did was allow me to get deeper into some of the moves by slowing down so my legs were burning and I still worked up quite the sweat. My favorite moves are the plank skaters and the hip drive through. I really don't like roll jumps and a close second if ground to fighter.
But, I can tell I'm getting stronger. My Superman Pushups are better and I can hold them longer. My Half Monkey to Guard is lower. I'm definitely seeing improvement after just 2 1/2 weeks. This program is legit!
5 minute core on the floor is still pretty brutal BUT it's only 5 minutes. I distracted myself by looking at my phone while holding planks. Great start to the day!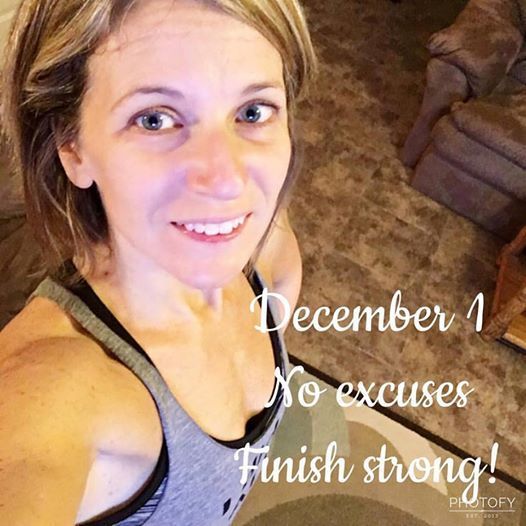 Friday: MMA Plyo
I'm sweating like crazy after day 19 of Core de force but the puppy is calm as a cucumber. Much better behaved today. We did MMA Plyo today for the first time and I am in love with this workout! It's starting to combine some the moves and it gives you a more dynamic, fun experience. 12 rounds and 47 minutes but it's still definitely my favorite.
Here's my little workout buddy.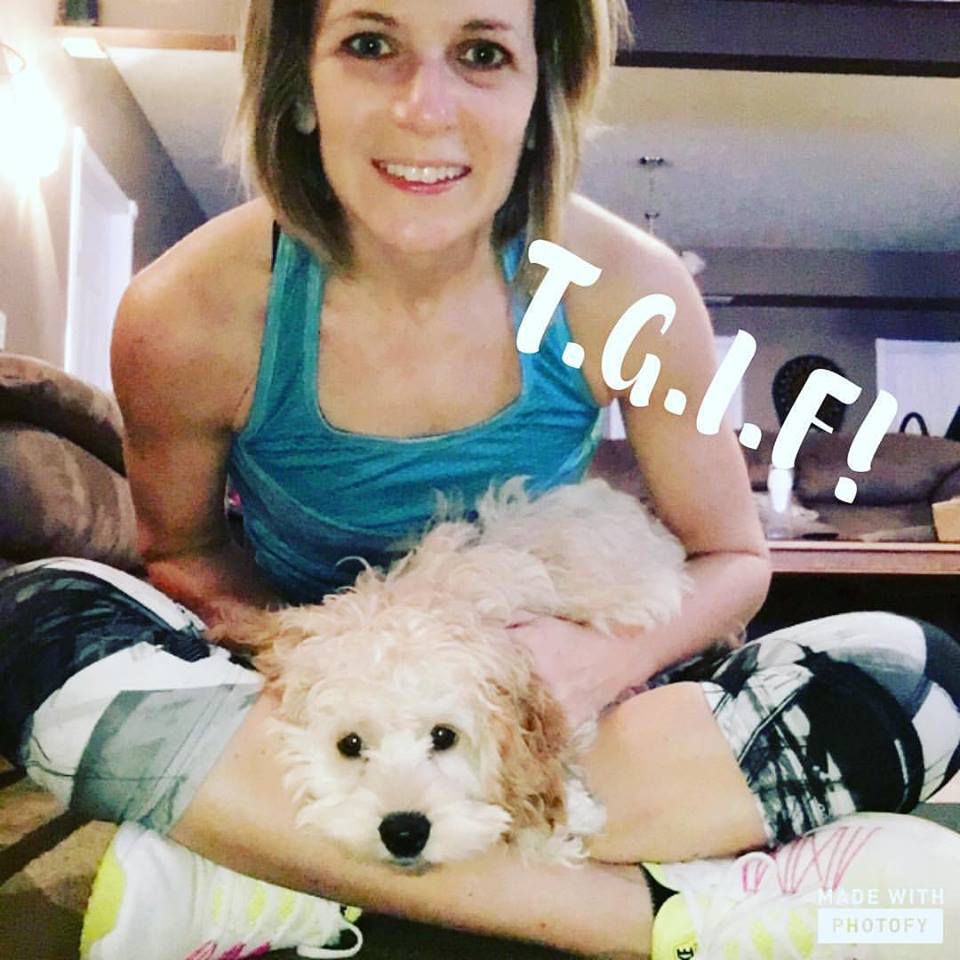 Saturday: Dynamic Strength + 5 min core on the floor
I hate days that I don't work out first thing. I lose all motivation. Made myself do it today though and surprisingly I felt stronger than last time I did this workout. Except for those dang shpinx blasters. Even had an extra 9 lbs (in the form of a furball) hanging on me for much of it. Check out the video if you want a laugh (and this is just a small percentage of it). Week 3 of Core De Force is almost done. It's been flying by!
But man, that 5 minute core on the floor after dynamic strength is pretty brutal. My arms are jelly!
Sunday: Active Recovery
Boy did I need that! I woke up very stiff and sore today. Madison was a little better behaved and mostly just followed me around and stared at me like "what are you doing and why aren't you on the floor with me?".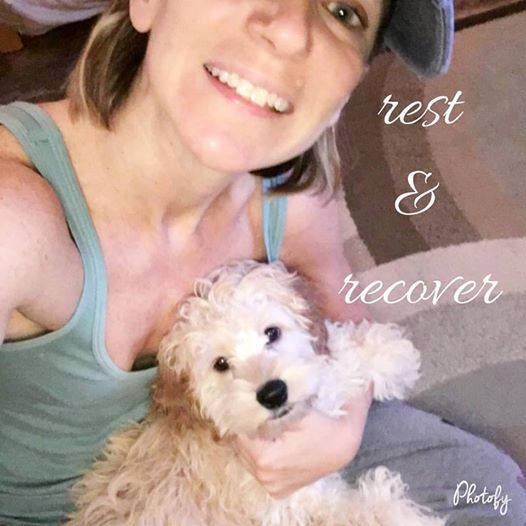 I don't think I've talked much about the eating plan so I'll take a moment to do that right now.
First, I called it an eating plan intentionally. It is not a diet. It is not super restrictive. It is not a plan that makes you feel like you're starving all the time. You get to EAT. Eating real food focused on portion control and fueling your body with the right type of food.
At the beginning of the program, you determine your goals (weight loss, maintenance, etc.) and your calorie targets. Then, you convert those calorie targets to containers and you determine how many containers of each group you get each day.
Not only is it enough food, it's tough to eat all the food. That's the difference between fueling your body with food and just eating to eat. Week one is your baseline. Then, in week two (to avoid hitting a plateau) you get to add a fruit serving. Then, in week three as the intensity of the workouts increases some, you get to keep the additional fruit and also add a healthy fat. As we enter into week 4, we cut back to the week one plan to ensure we get great results as we finish out this program.
Ready to knock week 4 out of the park!!
To be informed of the latest articles, subscribe: