Started a brand new program this week! I get excited to start new programs. It always brings back the excitement of the unknown. Plus, this program has gotten a lot of hype for getting great results (both internal and external). What program is it you ask? Core De Force!
What is Core De Force?
It's a mixed martial arts inspired workout program created by trainers Joel Freeman and Jericho McMatthews. It uses ZERO equipment but will shred your core, shed pounds and cut inches. It combines moves from kickboxing, boxing, jui jitsu and muay thai for 30 days to transform your inner confidence and give you a knockout body!
It's appropriate for all levels of fitness and there is a modifier throughout that you can follow if you need things to be a little less intense. Then you can work your way up to the full moves.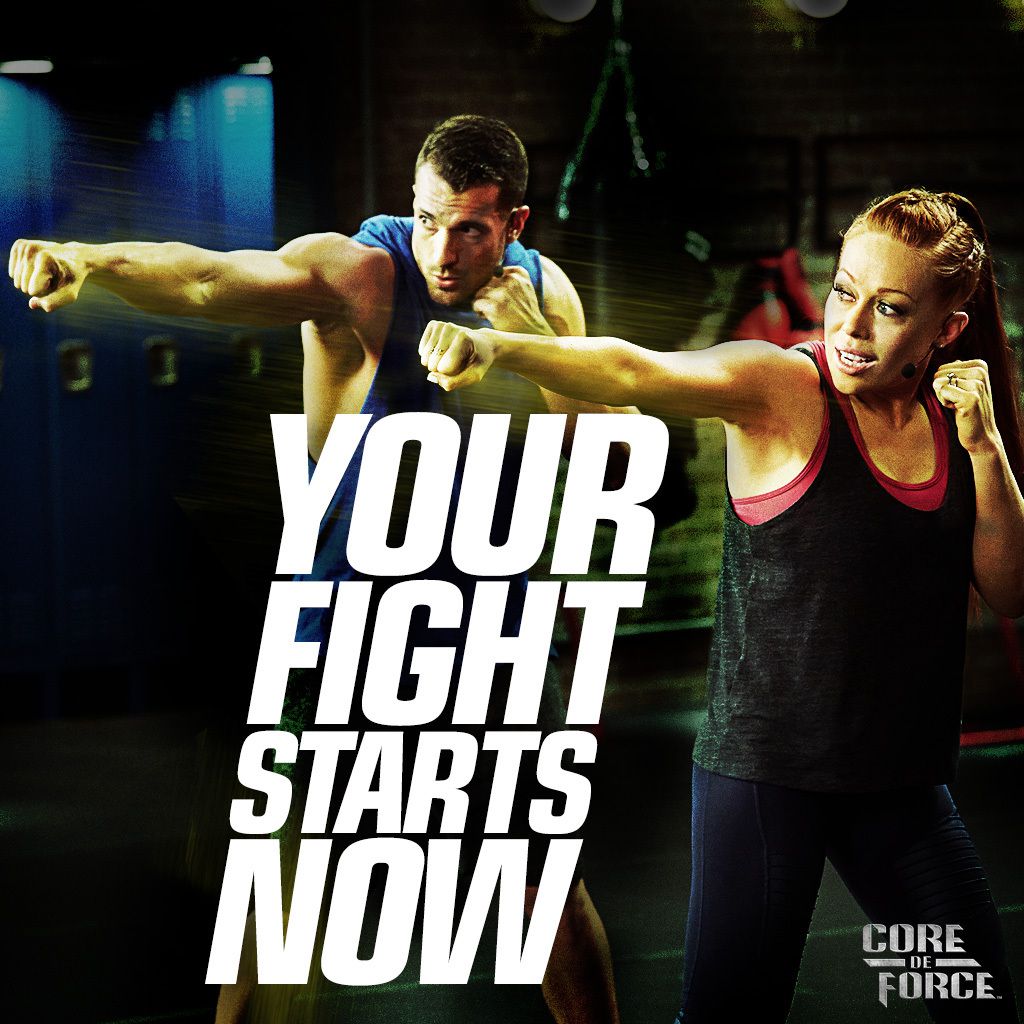 I've committed for 30 days to the fitness and eating plan. Ok, I'm going to follow the eating plan as closely as I can through Thanksgiving...
Honestly, it's easy to follow and gives you plenty of food. It's all about fueling your body with the right type of food and the correct portion sizes, NOT about starving you. It even allows you to eat more food at some points in the program as your exercise intensity grows and THAT IS HOW YOU GET RESULTS!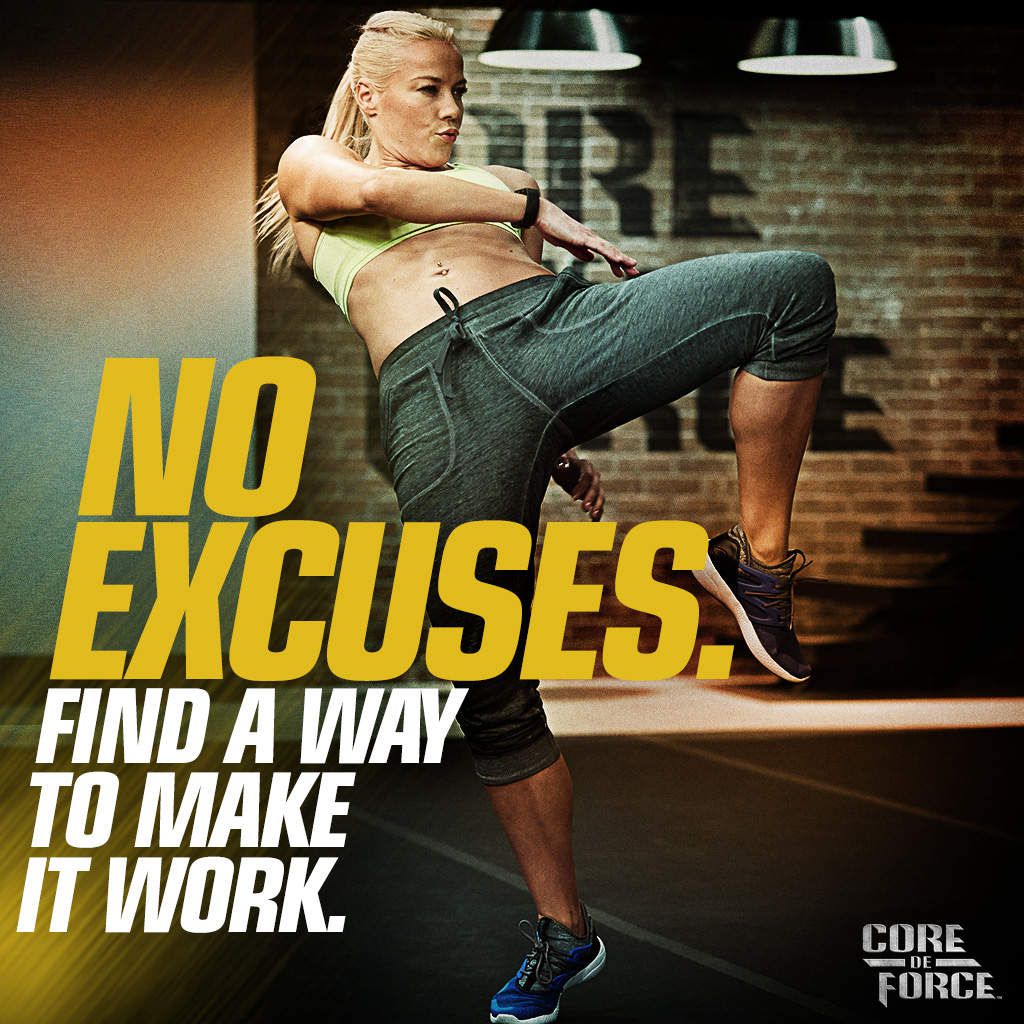 Just a couple of notes on my personal health and fitness habits right now:
I work out in the mornings whenever possible. I get up an hour before I need to actually get ready so that I can wake up by reading my devotional, eating breakfast and downing a cup of coffee for 20-30 minutes then do my workout. Sometimes, on the weekend or when I work from home, I'm a little less disciplined but I try to get it in as early as possible so that I don't have any excuses for not getting it done.
If I don't track my food, I can't keep track of my intake. So, when I get serious, I have to write it down (or plug it into the app). Core De Force does not have a food tracking app BUT 21 Day Fix does and it's the same containers so you can make it work. That's what I did.I just adjusted the quantities to fit Core De Force. It really helps keep me on track.
I drink Shakeology EVERY DAY. It's my daily dose of superfoods and helps curb my cravings for junk food. I can definitely feel the difference if I miss a day, both in my energy level and the food I tend to eat. It's been the key to weight loss and, now, maintaining my weight.
I am not trying to lose weight. I am trying to maintain and tone. I actually would be ok with gaining a little weight if it's muscle. So, I'm in the maintenance mode on the eating plan.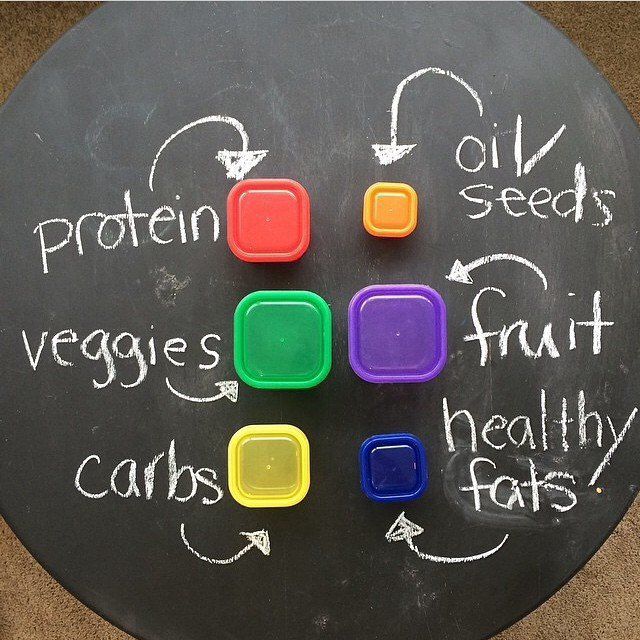 Day 1: MMA Speed
26 minutes. 6 rounds of kicking and punching and bobbing. It's 3 minute rounds of a particular move combo (so, plenty of time to get the moves down) and then a 30 second spike of cardio activity. There's also a move breakdown video you can (and should) watch first to get the structure of the moves down. Promise, that will make it a little easier to catch on. I'd done this one twice already on the BOD sneak peaks so I got to skip the move breakdown. Worked up a sweat in just 26 minutes and felt great. Here are just a few of the moves from this workout.
Day 2: Dynamic Strength
47 minutes that actually goes by pretty fast. It's 12 rounds of various body strength moves from push ups (you never knew how many variations of pushups there were until this workout) to lunches to squats to crunches. Really, it's 6 rounds and then those 6 rounds are repeated but taken up a notch. Don't worry if you're modifying, you can stick with the original version or just keep following the modifier. I loved the scissor pushups and really struggled with the sphinx pushups. And....yay for me! I was able to do all the pushups on my toes. This is something I've worked hard on, building upper body strength and it was such a good feeling after taking a couple of months away from much arm strength building to know I've still got it. Don't worry if you can't do pushups on your toes. You can do every move on your knees and work your way up. Overall, I really loved this workout and worked up quite a sweat doing body weight resistance training vs cardio. Gotta love torching a ton of calories first thing in the morning!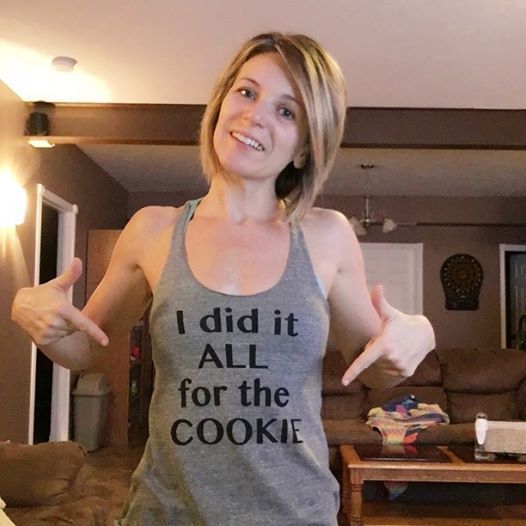 Day 3: MMA Speed
Today we revisited MMA Speed. The moves are becoming more comfortable and I was able to up the intensity a little bit. I'm a bit sore from yesterday (especially my arms from all those pushups) but it felt great to sweat that out and I love that it was back to a short workout after the longer one yesterday. I was pretty tired this morning but a couple minutes in, I was into the groove. The hardest part is just PUSHING PLAY! Once you start, you're good. I remind myself of that on mornings like that when my eyes don't want to open.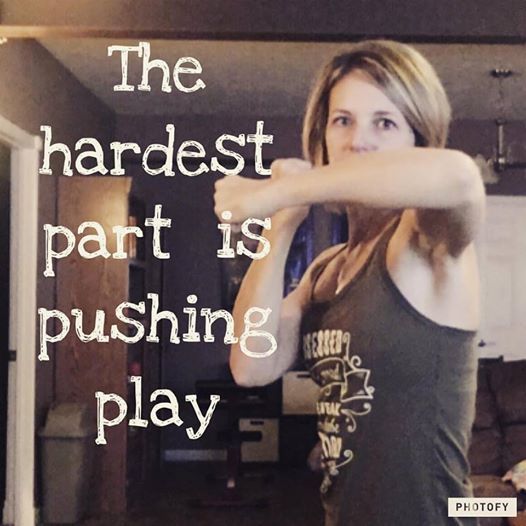 Day 4: Power Sculpt
I thought maybe I wouldn't sweat so much in a workout called power sculpt. I mean, normally with resistance days, I don't sweat as much as cardio. Well...I think it should have been called power sweat. I think I am sweatier today than any other day so far. I loved to hate that workout. Actually, I didn't hate much of it. Only when they told me I had to repeat all the moves a second time. 9 rounds without the cardio spikes. You go through 4 rounds then you repeat and your 9th round is kind of a bonus with crazy moves. Super interesting moves in this workout. Things I've never done before which kept it fun. Things with funny names like "Half Monkey to Guard", "Ginga Hop", "Triple Alligator Pushups", and "Jumping Firefly". I'm certain my form was pretty terrible but the second round repeat of all the sequences helped.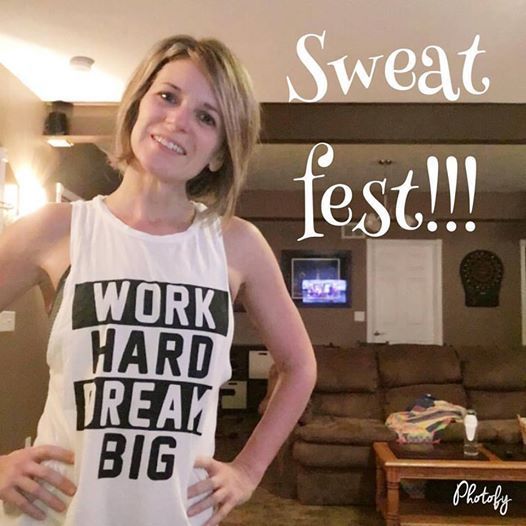 Day 5: MMA Shred
Kinda like MMA Speed for 9 rounds instead of 6 (so about 10 minutes longer), different moves. I actually preferred this one. Somehow I think the moves are more fun.
Today I had every excuse in the book not to work out. Busy stressful week, didn't get enough sleep last night, my back felt really tight this morning, my legs hurt from yesterday, had to get up extra early to get the workout in because of some other commitments, it's Friday....I could just make it up this weekend. But that was the OLD me. The new me is strong. The new me doesn't make excuses. The new me gets results. It's really that simple. Get up, push play, get results. Doesn't hurt that I have a group of challengers along with me along this journey that hold me accountable. I love them for that!!! They are all showing up EVERY day so I am too! So I got up, pushed play and felt great. This video is the second to last combo and after a slightly sluggish start, buy this time I was in the groove. Proud to say I finished the last move, after this STRONG!
Day 6: Dynamic Strength
Revisiting Dynamic Strength today. ALL THE PUSHUPS! I actually felt pretty strong through the first half, probably pushed myself a little harder than before and then died in the second half. My arms are toast now. We only change by challenging ourselves. :)
Still struggling with the sphinx blasters but I know I'll get stronger!
So far I am loving this workout but looking forward to the active recovery day tomorrow.
This video is from my favorite round. Scissor Pushups, Sumo Squat with Leg Check and Single Leg Balance with Kick.
Day 7: Active Recovery
Today was 20 minutes of active recovery and it felt SO good after this week of working my muscles new ways. This workout is 10 minutes of slowed down boxing moves which is a great reminder to maintain form and work on the way the moves should feel. Then it's 10 minutes of stretching which was fabulous.
Take time for stretching and recovery. It's important in any program for getting the results we want. I feel ready for week 2!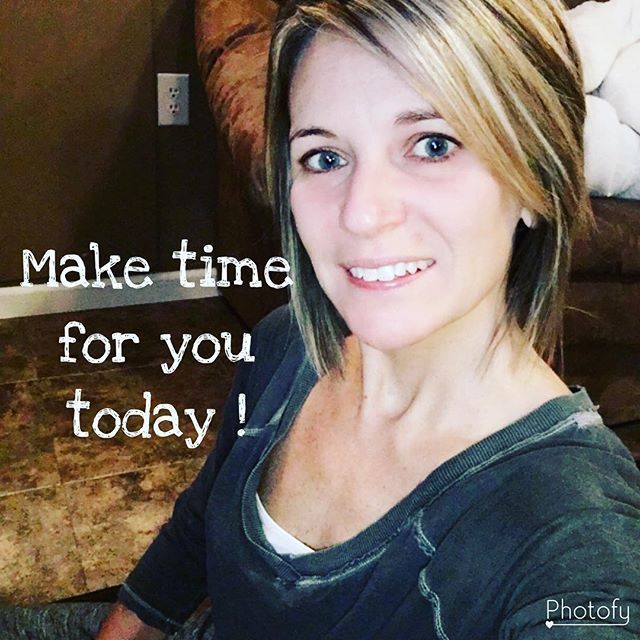 Do far, I am loving this program. The workouts are fast paced and go by quickly (even the longer ones). I'm working my muscles in ways I haven't in a long time (maybe ever) and it's shredding my core. The eating plan is easy to follow. My challenge group is KILLING it and keeping me motivated every day along the way.
Stay tuned for week 2.
To be informed of the latest articles, subscribe: