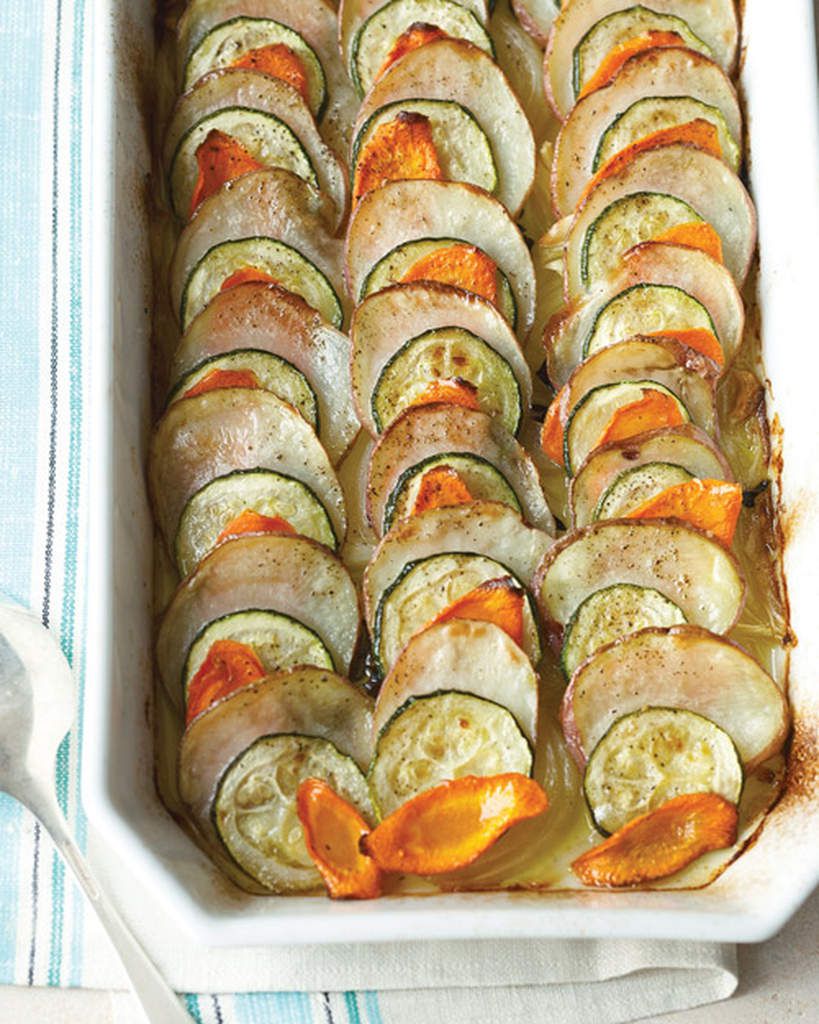 This is a favorite veggie recipe in my house. Well, with the adults at least. Unless your kid really like veggies, you might want to make them something else. But I love combining different things into this recipe. Onions, sweet potatoes, zucchini, squash, carrots. Really whatever you have on hand. It's especially great for the fall because it's warm and tasty and you can use those fall squashes (is squashes a word?).
Ingredients:
3 Tbsp Olive Oil
1 small onion, halved and thinly sliced
1 large garlic clove, thinly sliced
1 medium zucchini and/or squash, sliced about 1/8 inch thick
2 medium carrots, sliced about 1/8 inch thick
1 medium sweet potato, thinly sliced
1 Tbsp oregano
Salt & Pepper
Directions:
Preheat oven to 425 degrees. Drizzle 1 tablespoon oil in a shallow 2-quart baking dish. Add onion, garlic, and oregano, and toss to coat. Season with salt and pepper.

Arrange remaining vegetables over onion mixture, alternating carrots, zucchini, and potato, and overlapping each. Drizzle with 1 tablespoon oil; season with salt and pepper. Cover with parchment, then foil. Roast in oven for 20 minutes. Uncover, drizzle with remaining tablespoon oil, and roast, basting with pan juices every 10 minutes, until tian is light gold, about 25 minutes. Let cool slightly; serve.