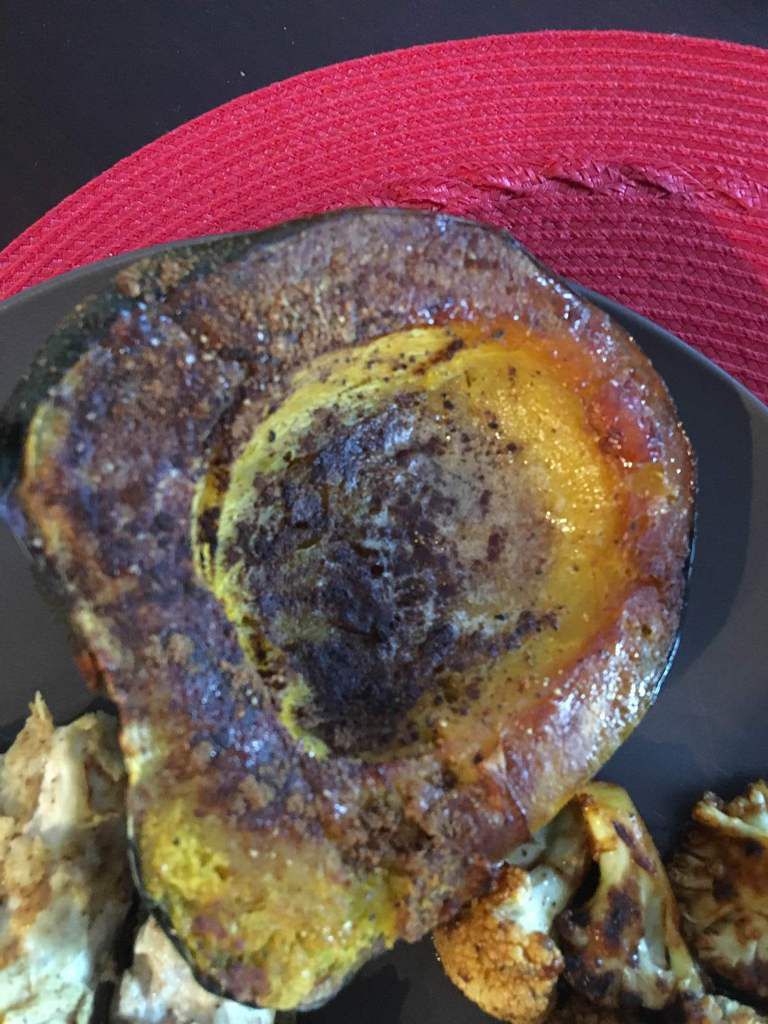 Need a recipe for that fall squash? This one is amazing and tastes like dessert!
Ingredients:
1 medium acorn squash, halved and seeded**
1/2 tsp himalayan salt
1/2 tsp black pepper
4 tsp organic grass fed butter
4 tsp maple syrup
1 tsp ground cinnamon
1 tsp ground nutmeg
Directions:
Preheat oven to 350 degrees.
Coat baking sheet with spray.
Place squash, cut side down on baking sheet.
Bake for 30-35 minutes, or until tender-crisp.
Turn cut side up. Season with salt & pepper. Put 1/2 butter in each section. Drizzle with maple syrup and sprinkle evenly with nutmeg and cinnamon.
Bake another 15-20 minutes or until tender.
Serving size, 1/2 squash side.
** Tip: to make your squash easier to cut, pop it in the microwave for a few minutes before you attempt to cut.
For 21 Day Fix 1 serving: 1 green, 1 spoon