I've been seeing all these pumpkin shakeology recipes but I never have canned pumpkin at home. Well, this week's grocery trip, I decided to stock up. So, today I went looking for some recipes. I combined a couple and made it may own to create this Chocolate Pumpkin Pie Shakeology recipe. OMG, it was SOOO good!
I'm not saying I licked the blender after making it but I'm not saying I didn't...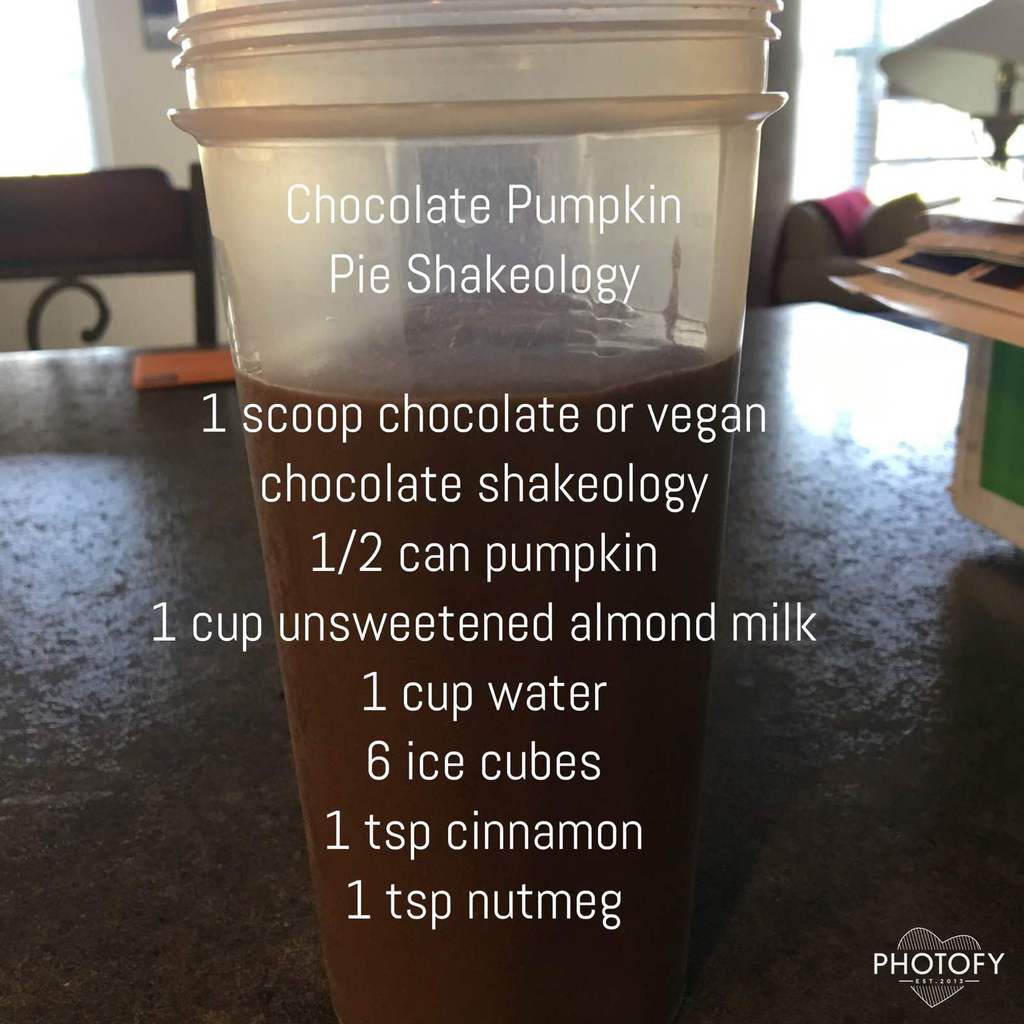 Combine all ingredients in blender. Blend until creamy and drink. You'll think you're having dessert in a glass.