I saw this recipe and was intrigued, yet scared to try it for months. Carrots in my shake? In my Tropical Strawberry shake? It could either be really good or really gross. Finally, my curiosity got the best of me and I just had to try it.
Does it take exactly like carrot cake? Not quite. But there is a carrot cake like quality and it actually tastes pretty good. I altered the recipe I found just a little because the first time I made it, it was just a little too thick. But, I like my shakes thinner and maybe that's just me.
So...if you're adventurous and you like dessert, try it out!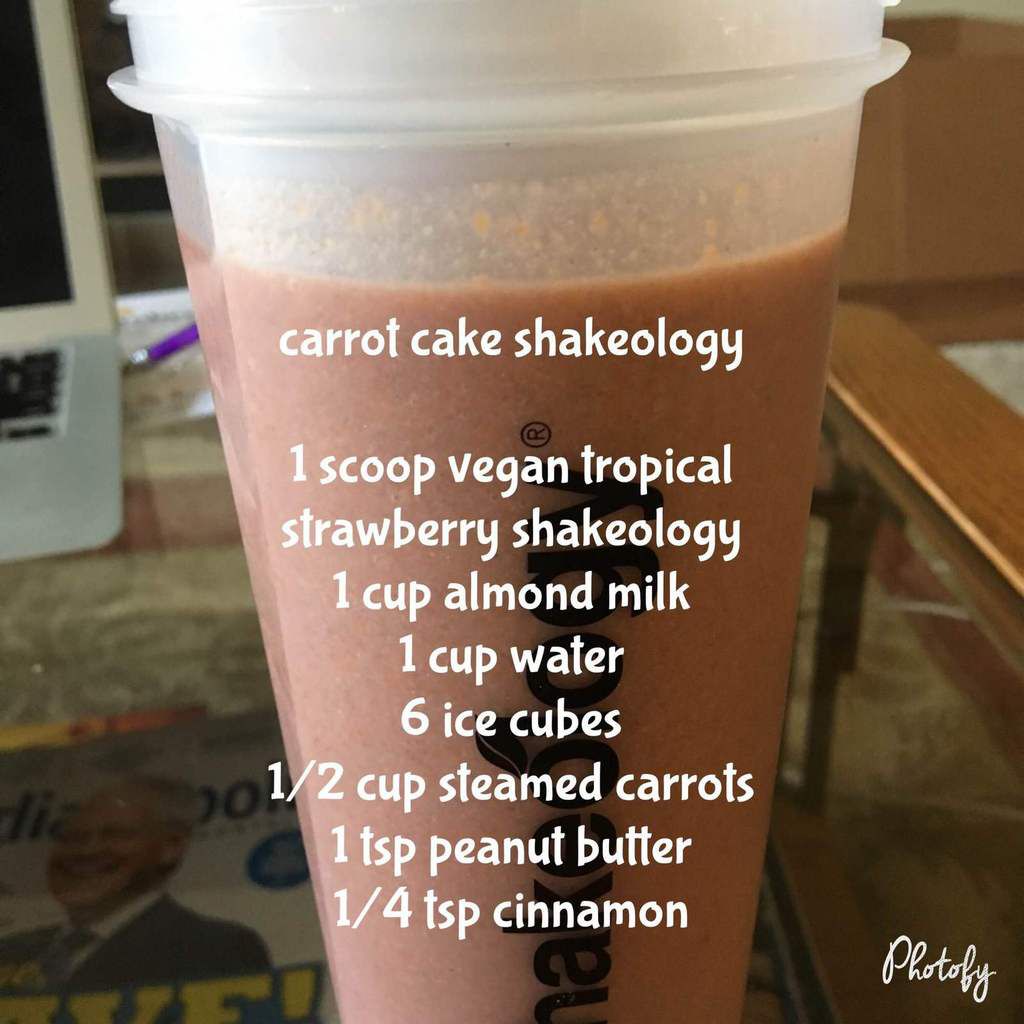 What's in it?
1 scoop Vegan Tropical Strawberry Shakeology
1 cup almond milk
1 cup water
6 ice cubes
1/2 cup steamed carrots
1 tsp peanut butter
1/4 tsp cinnamon
Put them all in your blender and viola!