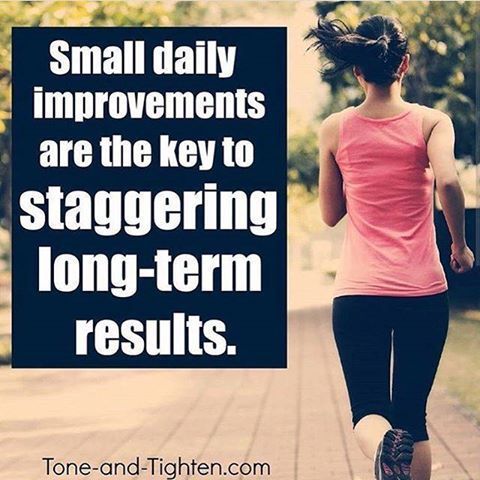 Are you a runner? Do you do anything besides running? Most runners I know are addicted to running and feel like it gives them the best workout possible, working all muscle groups. And running IS a great workout. I am definitely not saying it's not and I'm not saying don't run. I'm saying that it's SMART to supplement your running with other things to be a well-balance athlete. Why?
Runners who just run, tend to get injured more often and wonder why they aren't making progress in their running. Some injury statistics put the annual injury rate for runners as high as 85 percent. Athletes, on the other hand, are able to prevent injury and continually reach new levels of performance and get better results (if you're trying to change your body or lose weight).
Strength training is one of the biggest factors that impact health, fitness and performance. Some runners think getting stronger equals bulk or will slow you down. That is not the case!
Biggest benefit, as I mentioned earlier, is preventing injury. Running is pretty demanding on your body and a repetitive action. Cross-training by doing other things will make you more resilient and improve structural weaknesses in your body, whether in the muscles, joints, or connective tissues. This often eliminates the source of many common running injuries AND any pre-existing conditions will be less likely to worsen.
For example, patellofemoral pain syndrome (also known as runner's knee) can be caused by hip dysfunction - tight or weak hips cause compensations elsewhere that result in knee injuries. Strengthening the hips and glutes is one of the best injury prevention measures a runner can take.
Strength training also builds core strength, which is particularly important for distance runners. A strong core will not only look great, it'll also help contribute to better posture throughout the day and while running. This means you'll be a more efficient runner.
Finally, strength training will help you run faster. By improving your efficiency, allowing you to use more force into the ground, and train healthy for longer periods of time, you'll finish races faster than ever before.
So, what kind of cross-training work should you do?
1. Compound exercises that work multiple muscle groups like dead lifts, squats, bench press, overhead presses, pull ups, chin ups, etc. These exercises target functional movements that we do in real life: bending down, pushing and pulling things, and picking things up. Things we don't do enough in these days of sitting behind a desk all day.
2. Bodyweight exercises are also great. Things like planks, mountain climbers, push ups, squats and lunges. Bodyweight routines can help you recover from running while still building the strength necessary to help prevent future overuse injuries.
3. Hip Strengtheners. A majority of running injuries are caused by weak hips and this is a major problem area for runners who sit for most of the day. Focus on IT Band strengthening. Here's another article with some tips on that.
How much strength training should you do?
It doesn't take that much. 10-20 minutes a day is enough. Bodyweight exercises can be done anytime and every day if you want. Throw them in after your run when you're nice and warmed up. So your strength training on more moderate or non-running days and be sure to do it after your run. And don't be afraid to lift heavy: Remember, heavy weight helps runners. Just keep in mind that heavy-weight routines are more intense and should be done just one to two times every week.
It's also great to confuse your muscles by throwing something new at them. Most exercise professionals recommend that you switch up your program every 60-90 days to continue to see progress. This is what I love about Beachbody programs. They are designed to be 30-90 days in length, encompass total body workouts with a combination of cardio and strength training that area a great supplement for your running. Many of the programs are 30 minutes or less per day so they're easy to fit into your current routine. Contact me if you'd like more information via this form so I can learn a little more about you. I'll follow up asap.
https://jsmith0905.wufoo.com/build/beblessed-health-fitness-interest-form/
I am starting new virtual accountability groups to help you stay on track with your workouts and provide tips and encouragement to keep you motivated.
Also, be sure to follow me on Social Media:
Facebook - www.facebook.com/Beblessedhealthandfitness
Instagram - janetsmith0905
Snapchat - janetmsmith0905
Pinterest - jsmith0905
Information presented here was sourced from the following:
http://greatist.com/fitness/why-all-runners-should-strength-train
https://breakingmuscle.com/running/why-runners-need-strength-training-and-how-to-get-started
To be informed of the latest articles, subscribe: