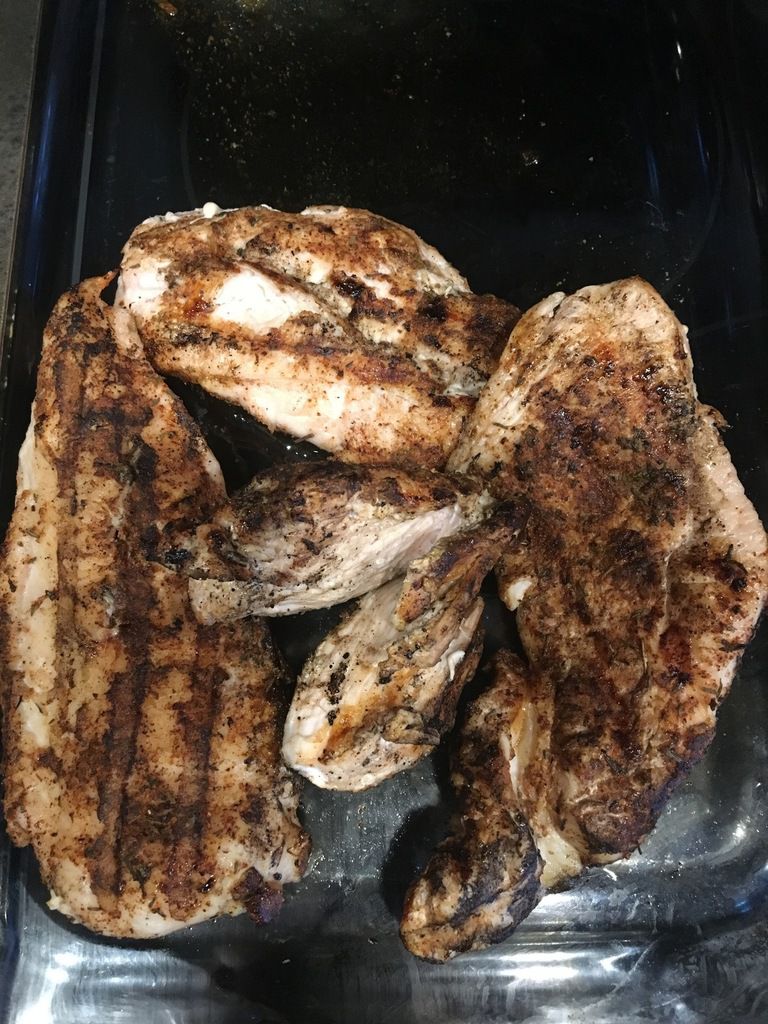 This one is always a hit in my house and it's been a while since i made it! We fell in love with jerk chicken on a trip to Jamaica. I have not been able to recreate the saucy jerk chicken they make there but this variation gives yo a nice sense of the flavors. I like a nice dry rub for flavor and no mess. I'm sure this is a few less calories then that sauce as well. :)
Tonight, the hubby actually whipped up the seasoning so that was a bonus.
INGREDIENTS:
3-4 medium size skinless, boneless chicken breasts
2 teaspoons pink himalayan salt
1 1/4 teaspoons freshly ground black pepper
2 teaspoons dried thyme
2 teaspoons ground cumin
1/2 teaspoon crushed red-pepper flakes or red cayenne pepper (If you don't like spicy, you might want to leave this ingredient out)
1 teaspoon garlic powder
1 teaspoon paprika
1/2 teaspoon ground cloves
1/2 teaspoon freshly ground nutmeg
1/2 teaspoon ground allspice
DIRECTIONS:
In a small bowl, combine all spices.
Coat chicken with spice mixture, evenly on both sides.
Grill on medium-high heat for 4-5 minutes per side.​
Tonight, I don't have a pretty picture of my plate. I forgot to snap a pic until half the chicken was gone. Often, I serve this with pineapple cilantro rice (get the recipe here). Tonight I made cauliflower "mashed potatoes" (get recipe here) and baked acorn squash with maple syrup.
Yum!!
One Chicken Breast would be 1 red container