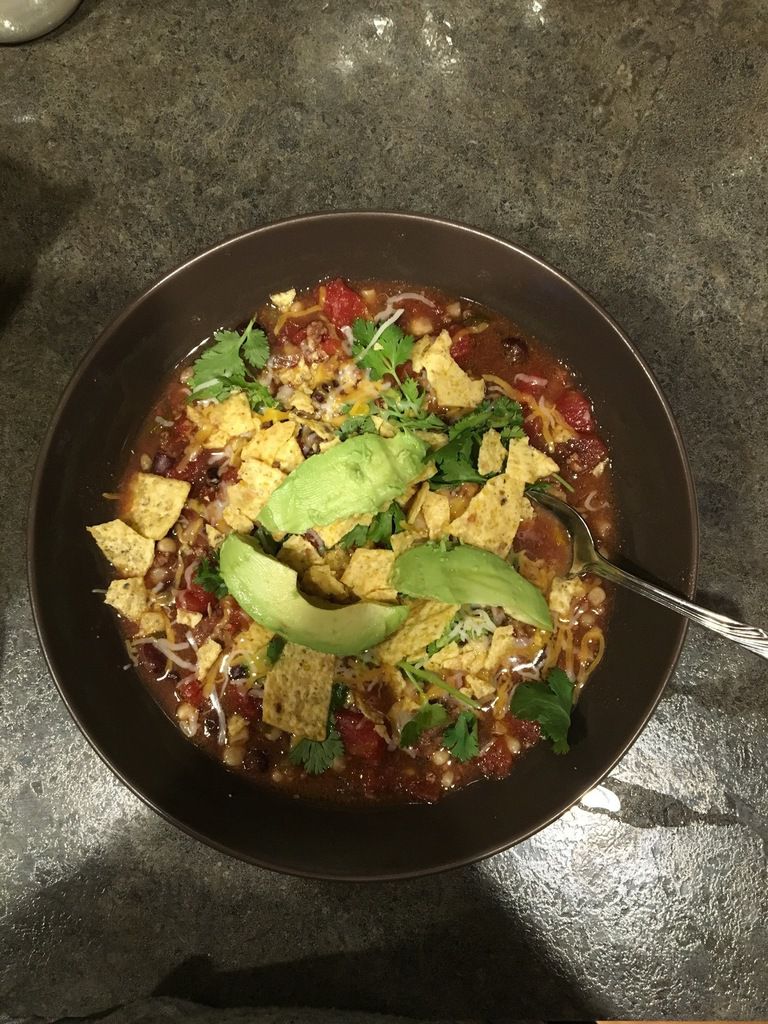 We love mexican and we love spicy around here. So tonight I made taco soup for dinner. I took a couple of recipes and mashed them up and the result was awesome!
Ingredients:
1 lb ground beef (or ground turkey)
1 28 oz can of diced tomatoes (preferably low-sodium)
1 10 oz can original rotel diced tomatoes w/ green chilis
1 15 oz can black beans (drained)
1 11 oz can shoepeg white corn
1 small onion (diced)
1-2 jalapenos (diced), depending on how spicy you like it
16 oz vegetable broth
1 tbsp cumin
1 tbsp garlic powder
1 tbsp onion powder
1 tbsp chili powder
Directions:
Combine all ingredients in crock pot and cook on low for 6-8 hours
Tops with cheese, sour cream, avocado, tortilla strips, cilantro, etc.
Fix portion containers per serving:
1 red, 2 green, 1 yellow plus your toppings
To be informed of the latest articles, subscribe: