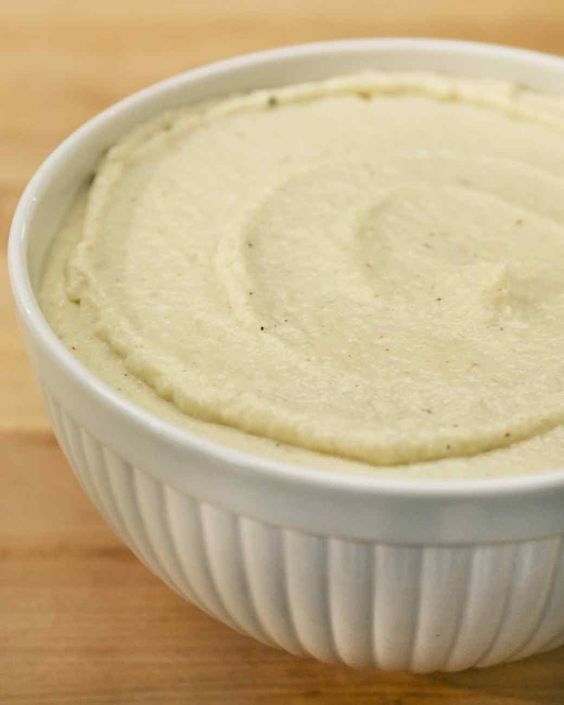 Some might call this cauliflower puree but since it replaces mashed potatoes at my house, I prefer this name. The boy even likes them and asks for "mashed potatoes". I love mixing them with meat for the perfect bite.
INGREDIENTS:
1 head organic cauliflower
4 garlic cloves
1/4 - 1/2 cup milk or almond milk
1/4 - 1/2 stick of organic butter
DIRECTIONS:
Roughly chop the cauliflower and garlic. Put into vegetable steamer (or you could steam in microwave or boil until soft). In my steamer this takes about 20 minutes.
Once soft, put into blender (I use my Ninja) along with milk and butter and a little bit of salt and blend until smooth and creamy. Serve immediately, it will get cold quickly.
Depending on how thick or thin you like it, use less or more milk.
Same with butter, depending on your taste preference.
If you're following 21 Day Fix meal plan, you would omit the butter. You could try coconut oil or coconut milk instead.
Containers: 1 green
To be informed of the latest articles, subscribe: