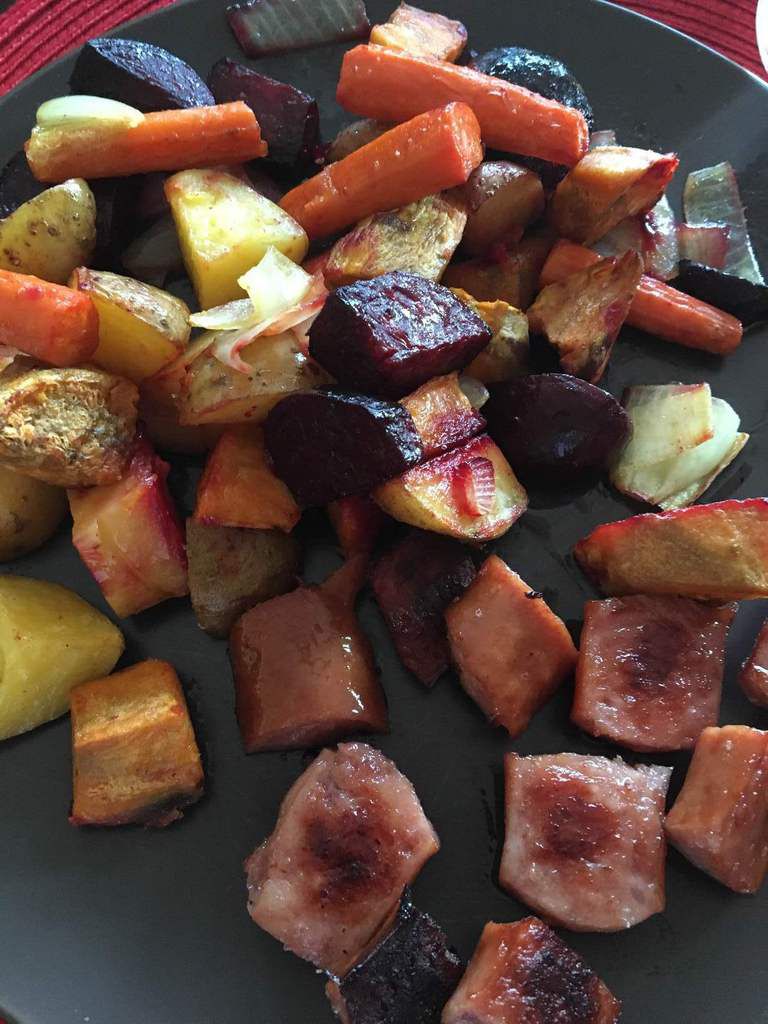 We first had this recipe on the Beachbody 21 Day Ultimate Reset and it was a meal on it's own. Tonight, I added some Turkey Sausage that I just baked up in the oven for 20 minutes or so. I also added some regular white potatoes that the child would eat. These veggies caramelize as they cook in their own juices and get super soft and yummy.
The recipe below is for one serving. Tonight I used a whole sweet potato, probably the equivalent of three large carrots, 2 beets, 1 onion and then about 4 small white and red potatoes. It fed three of us with pretty large portions.
Ingredients:

1/4 medium yam (sweet potato) , washed, peeled & cut into 1 inch chunks

1/2 large carrot, washed & cut into 1 inch chunks

1/2 large beet, washed & cut into 1 inch chunks

1/4 yellow onion, peeled & cut into large wedges

2 tsp. extra virgin olive oil

Himalayan salt (to taste)


Directions

Preheat oven to 400 degrees. In a bowl, toss all ingredients together. Spread on a cookie sheet and bake for 40-50 minutes or until tender, turning once or twice to preventing burning.