This will be the account of my husband's experience with the Ultimate Reset from my perspective of what the experience was like, what we learned and what we'll take forward from here. I'll also be sharing some amazing results!
First, a little about the Ultimate Reset. It is a 21 day program designed for:
Helping your body's detoxification process
Helping you Lose Weight Safely
Helping Improve Energy
Helping improve key measures of good health
Helping boost mood as you get healthier
Supporting Regularity
Helping maintain healthy cholesterol within the normal range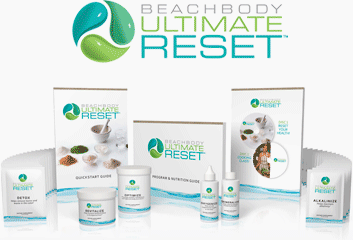 There are three phases:
Reclaim - You Reclaim your body, Accessing your body's inner chemistry and preparing it for change. You'll gradually remove foods such as red meat and dairy from your diet.
Release - You begin to Release unwanted compounds that have been holding your system back and start the detoxification process. This phase includes a gentle colon cleanse and digestive support. You'll now be eating a fully vegan diet.
Restore - Restore your digestive system along with other internal processes to maximum efficiency, putting nutrients, enzymes, and pre-and probiotics back into your body.
What comes with your kit?
Participant Guidebook - Extensive instructions for every step, every meal and all the tips you need.

Six Supplements - you'll take a combination of these every day for the 21 days

Reset Caddy - a handy little pouch to keep your supplements and pocket guide with you on the go.

Extensive Support - from your team Beachbody coach (me) and the Beachbody community online, any time.

Participant Portal - Contains everything you need to get the most out of the program: daily schedules, cooking videos, shopping lists, fitness and wellness tips, and an extensive support network.

Reset Bracelet - symbolizing your dedication to transforming and ultimately resetting your life—and reminding you to give thanks for all you have.
​You're not supposed to workout on this program to allow your body to detox effectively. Light workouts like walking or yoga is ok but nothing strenuous.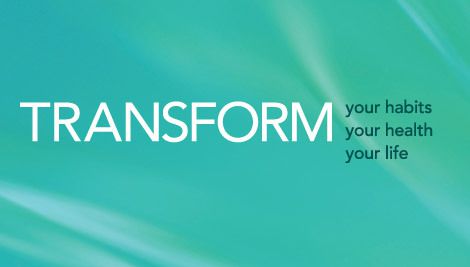 So, what made Mark decide to so the Ultimate Reset? Well, he's been having back trouble for about a year and it's preventing him from working out like he wants. He's also been on a trend towards eating whatever he wants, whenever he wants. That included fatty, high calorie foods quite often and he had put on about 30 pounds. He was ready for a change and decided, since he couldn't work out anyway, this was the way to do it. He had his mind set on it. He asked me to order it three times before I actually did. I honestly, didn't think he was serious and I half expected him to see the plan and the recipes and change his mind. But, he's a pretty determined guy when he puts his mind to something and it was TIME.
There are a couple of ways you can do the reset. There's a detailed menu with every recipe you need to make different and unique meals all through your 21 days. If that is too daunting and you want to simplify, there is a paired down option where you repeat some of your meals more often. I probably would have opted to pick 3-4 things each week that sounded good to me and left some out but Mark wasn't to go by the book.
A few days before the start, we did a grocery shopping trip for week one (and a little more). We've never bought so much produce. And some of it stuff we've never even heard of! I'm not going to lie and say it was an inexpensive trip to the grocery store BUT we considered that we wouldn't be eating out and some of it would last into weeks 2 and 3, and some of it I would eat along with him.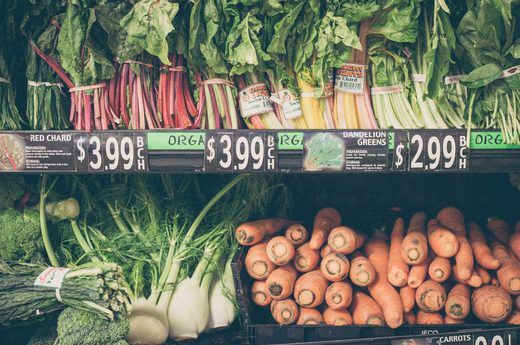 Mark started his Reset on July 9. Yes, a Friday. I know that might sound weird. So, Why Friday? Because he had plans to go out for drinks with a co-worker on the 8th and thought it would be rude to not drink. Self-proclamation as he wanted in the door from that meeting "I went out with a bang and ate a whole Bazbeaux pizza!" I'm sure there were some breadsticks and beer involved there too. We took before pictures, did a final weigh in and I helped him prep some food for day one.
During the first couple of days, you can still have meat. So there was salmon, chicken and eggs. Plus, you could have potatoes. Actually, I was surprised by the amount of food. The portion sizes in week 1 were really good. Men are allotted more than women with some extras but Mark didn't really do much of that. He also skipped almost all of the snacks. For the record, my husband is capable of not eating all day (I, on the other hand, am NOT) but then tends to binge eat at dinner/after dinner.
You're allowed to do a Shakeology for a snack once per day and I think he would have done that BUT you're only allowed Vegan Shakeology and we didn't have any. So he skipped that too.
Overall, the food and the recipes on the plan were good. I'm impressed with the variety and the way this plan is put together. So, let's look at some of the questions you might have.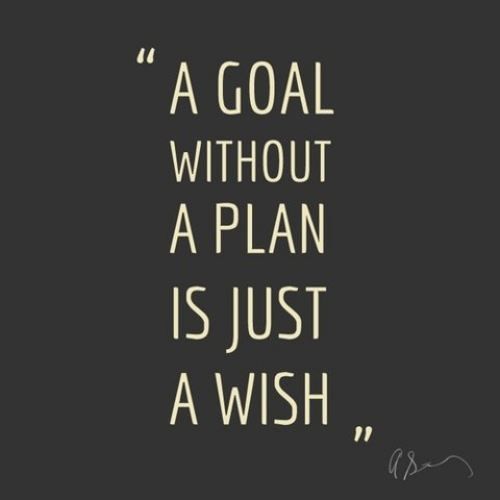 Let's talk about the food!
New food we tried for the first time:
Tempeh - somewhat gives you the "illusion of meat" but it's soy. Bland but not bad.
Miso Soup (I've had it but apparently Mark had not)
Beets
Lentils
Fresh Ginger Root
Collard Greens
Nori Gasimo
Favorites:
Southwest Tacos - corn tortilla shell filled with rice, beans, corn, pico and avocado (this was one of my personal favorites) and I will be making it again.
Roasted Root Veggies - sweet potato, onion, beet, carrots (also more my favorite)
Pinto Beans and Rice - mixed with some cumin, paprika and other stuff. Mark really liked this one
Stir Fry - no joke, Mark actually found himself craving this
Steamed veggies with coconut oil and pink himalyan salt. I make this all the time now.
Cilantro - always like this but have a new found, intensified love
Cumin - Not really new to the diet but Mark also developed an appreciation for this
Lentil Salad - I wasn't as much a fan of this one, maybe if we'd actually added the lime
Squash - we used butternut and acorn (slight variation from the menu plan) and he said both were delicious
Edamame and Roasted Corn Succotash - I'll make this again!
Sweet Potato - Mark wasn't a huge fan before but now enjoys them.
Qunioa Lentil Pilaf - so quinoa was good this way, not in the quinoa salad (see below)
Least Favorites:
Miso Soup - Mark's number one hated food
Power Greens - one of the supplements that you mix with water. Mark said it was pretty gross but managed to get it down every day and said he felt weird not having it once the program was over.
Cucumbers - neither of us are big fans anyway but Mark grew to hate them
Quinoa Salad - Mark wasn't a huge fan on quinoa cooked this way. I didn't try it.
Carrots - this is all Mark. I love carrots. He hates them.
Chickpeas - I think it was just the way they were cooked and they were for breakfast. I would have subbed something else. :)
We did a few "cheats" like buying a miso soup mix. It was organic but we didn't make it from scratch (mostly because we couldn't find miso paste) and we bought sushi from the deli instead of making it. We did manage to find something that closely matched the recipe. Also, a couple of mornings called for kale as a breakfast side and instead of that, Mark drank some v-8 fusion. Towards the end, Mark tended to stray more from the set menu, eat the dishes he knew he liked and modify based on what we had going on. But always stuck to menu options from the program.
Was he hungry?
Not often. He said he felt good but mentioned being hungry a bit after 10pm in the first few days which I imagine was more from habit than actual hunger. There were a couple of mornings He mentioned being hungry, again I think it was the particular menu plan that day.
Some days, I was amazed at how much food there was. For example, a huge plate of fruit for breakfast every day the entire last week. Don't let anyone tell you that you can't lose weight eating fruit!
How hard was it to stick to plan?
We had several things going on during these 21 days. Plans to meet friends at a winery for a concert, not one, but two different weekends, a family wedding (out of town) and a family get together luncheon. I know, terrible timing BUT he did a great job refraining from any alcohol or food that wasn't what he packed. He did a great job prepping and brining his own meals. Ok, I helped some or I'm not sure we would have pulled it all together on the weekend we went out of town. But, he didn't cheat once!
Really, the only cheat he had was maybe putting extra veggies in his meal for a little more substances or making a second dinner of stir fry veggies one night. I guess if you're going to cheat, that's the way to do it!
Did he crave the foods he couldn't eat the whole time?
No! This is the beauty of the detox and weaning your body off foods like bread, sugar, meat and dairy. In the first week, sure he had cravings and he really missed meat. By week two, he was telling me he no longer craved red meat, just chicken. By week three, that craving was gone and he really just wanted stir fry. This from my MEAL LOVER husband! Seriously, a pizza isn't a pizza if it doesn't have at least three meats on it and dinner is NOT dinner without meat.
He didn't crave alcohol after the first couple of days. He didn't really crave sugar but he did miss candy. Mark has a huge sweet tooth. Some cravings were only a by-product of the food that was available at functions or pitch-ins. When we were home, with no temptation, eating the prescribed menu was no problem at all.
And even in the weekend/week after he finished he's not craving bad foods. A hamburger just sounds greasy and nasty. We did go out for some pizza and beer because it was my birthday BUT he refrained from drinking very much (just one drink) and allowed me to order a pizza with almost no meat on it and liked it! We also had a charred broccoli "caesar salad" that we both thought was delish. Old Mark would have ordered the breadsticks and nothing could have talked him out of it.
So, what was the weight loss like?
By Sunday of that first week, he was down 13 lbs. I'm sure a lot of it is initial water weight but it was super encouraging to keep going. Week two he lost another 5 lbs which was a bit disappointing after the big loss in week 1 BUT you have to figure you've lost the easy weight. Plus, you body isn't sure what's going on so in week two it's trying to retain some calories. Week 3, lost 6 lbs. As you consider these numbers, you also have to take into account that Mark is 6'2" and had some weight to lose. So, he's a big guy and that's always going to get bigger results.
What other benefits did the Reset have?
Feeling better - more energy, less sluggish (by the end of week 1)
Skin looks better (by the end of week 1)
Bodily functions performing normally, if you know what I mean (by the end of week 1)
The more healthy food you put into your body, the more it wants
No more heartburn
What about side effects?
He was pretty grumpy in week one and well into week two. I guess that's to be expected as your body detoxes and you are deprived from things you normally like to eat. Day 4 and 5 were the worst. It's normal. By beginning of week 3, he was in a much better mood. Honestly, even better than normal and has been since.
What kind of activity did he do on the Reset?
He attempted to work out a couple of times in week one. Like I said earlier, this is discouraged. Here's why it's discouraged. A few days in, Mark decided to jog a mile (which he said felt like 2 and like he'd never run before), did some push ups, planks and some squats. Then said he felt completely nauseous. Moral of the story: don't try to push yourself with a workout on the Ultimate Reset. You can do walking, maybe some yoga, stretching, things like that but no strenuous exercise.
Mark tends to overdo things so he did push it by working out more in week two and three. Not a huge workout (for him at least) but probably more than he should have done. He'd run a mile some days, other days he might take a couple of walks. He did some yoga, stretches and back exercises.
What did we learn from the Ultimate Reset?
We learned a TON about healthy foods
Finding new recipes that are delicious and good for us
Which veggies we like and the ones we REALLY don't.
How to fuel your body properly with a mix of fruits, veggies and healthy fats.
Eating at home is SO much cheaper than eating out EVEN when you buy expensive organic produce. Seriously, even after the cost of the Reset program, we came out about $200 ahead for the month on our food bill.
Having so much healthy food and produce in the house helps the whole family eat better.
Drinking a gallon of water every day makes you have to pee A LOT!
But, drinking so much really makes you feel better.
Mark learned about planning a preparation and how important it is in eating healthy
He also learned that he enjoyed the prepping and might want to help more with cooking on a regular basis. SCORE FOR ME! :)
So...I know you're dying for the before and after. DRUM ROLL PLEASE....
WEIGHT LOSS: 25 LBS
Yes, 25 lbs in 21 days. Wow! I predicted 20 lbs and he beat that. Of course he did, he's kind of competitive. :)
We didn't actually take the after measurement but the pictures speak for themselves!
He's got a few more pounds to go BUT with a start like this, removing all those toxins from his body, breaking the cycle of bad eating, he'll get there before you know it. We've both formed new habits that we will take forward. Here are some of our resolutions:
Less eating out
Drink more water (1/2 your body weight in oz every day)
Keeping more fresh produce in the house
Always having salad ingredients on hand
We don't have to have meat at EVERY meal
Veggies can be the star of a meal
Drinking water 1/2 hour before your meal makes a difference
I'm so proud of Mark's dedication and determination to see this through and the results speak for themselves!
To be informed of the latest articles, subscribe: