I survived Day 1 and really found it pretty easy. I was plenty full all day (maybe even a bit bloated from all the liquids I drank all day) and felt good. Slept awesome last night but was super tired this morning. Not sure if that's related to the Refresh or not. I did not want to get out of bed. BUT, I forced myself up when my alarm went off at 6am. Chugged about 10oz of water and had my breakfast of my Shakeology and a peach.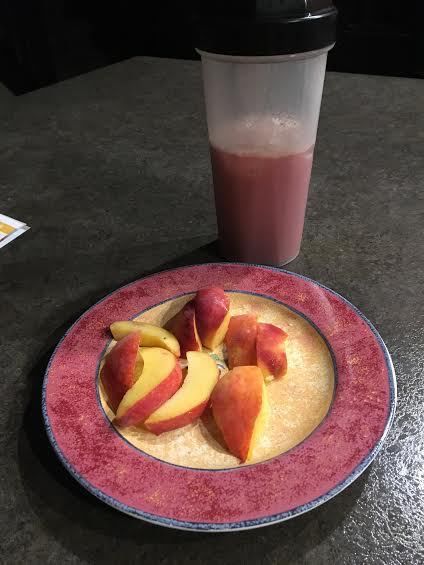 I then headed to the basement for my Pilates workout. Pilates is a recovery workout so it was low impact, low intensity but still working those muscles (especially the core) so I can start my day out right. I will say that I felt very stiff and a little sore. Again, not sure if that was the refresh or me but I haven't felt like that at the start of a workout in a very long time.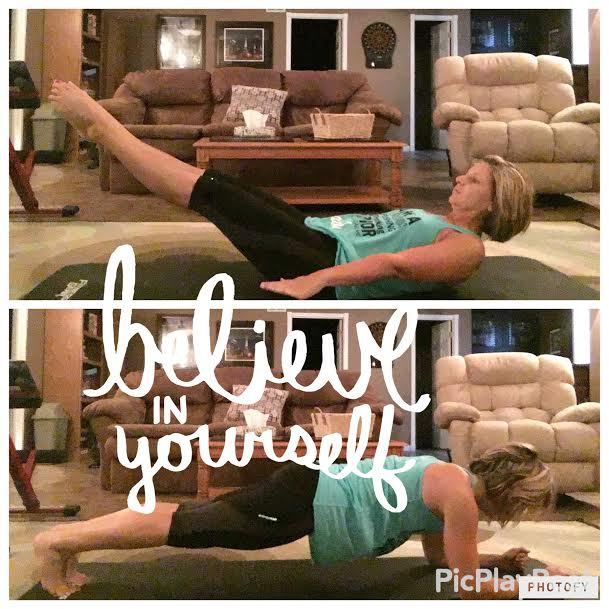 About 9am I had some green tea because I was still feeling sluggish.
10am, I chugged my Fiber Sweep. Again, as long as you drink it fast, it tastes fine. It does start to get a little grainy towards the end but it has a nice lemony fresh taste. I forgot to take a picture of the actual drink again. I'll try tomorrow!
11am - I am hugely craving carbs today. I'm not sure I would be if I were at home but I just walked into the break room at work and there were two big boxes of bagels and donuts. Normally, I don't have a huge problem restraining myself but I think, just because I know I can't have them, it makes me want them. Drink more water....
I was able to eat lunch today at about 12:15 which was a good thing because I was really hungry. Had my Vanilla Refresh, a kiwi, 5 baby carrots and some almond butter. Added some cinnamon to the Vanilla which didn't drastically change the taste but was fine. The cinnamon, however, floated to the top of the cup as it sat which was kind of gross but definitely not gross enough to keep me from drinking it. Now, feeling much better.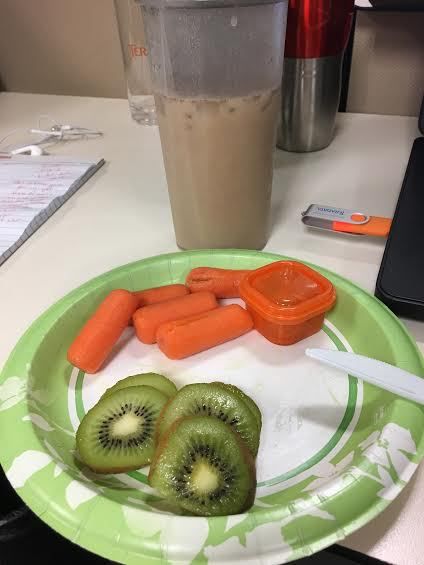 Stayed pretty full most of the afternoon. Had some herbal tea around 3pm. Then had my snack of celery and hummus around 3:30.
I did start to get hungry around 5pm. Possibly because I had less water today than yesterday. So, I headed home and made some dinner. I ended up not eating until almost 7 but I actually wasn't that hungry anymore. I decided to make a spinach salad. The recipe called for cucumbers and red peppers which I don't care for so I subbed mushrooms and onion. It was quite a bit of food and super good. I also spiced up my Vanilla Fresh with some lime juice and mint leaves which made it taste somewhat like a creamy mojito/margarita type thing. I put it in a wine glass so that I could pretend I was drinking a cocktail. It worked. Yummy!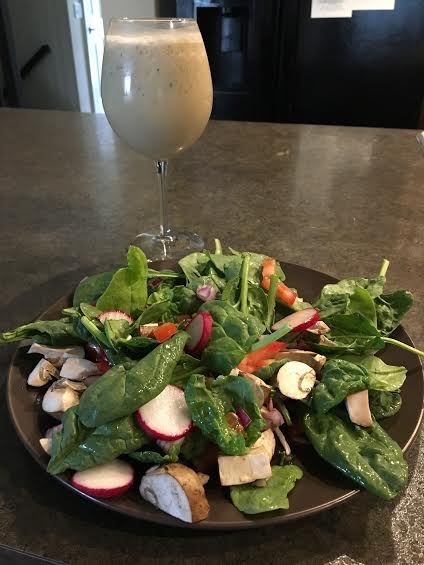 Now, I just have to drink about 30 more ounces of water before I go to bed. Wish me luck!
Read complete recap and review.
Stay tuned for Day 3 and my recap/results!