Monday - Resistance 3
I stepped it up just slightly today by doing the push up in between the pump jumpers on the last circuit. Yes, I've been modifying because I'm scared of injuring myself on full plyo moves until I have the move down well. So, I did that and didn't die. Good news! :)
This workout has a move called mountain squats that I've never done before. Think burpees but backwards. Go from standing to laying on your back with one arm helping you down and up. Some people think this one is tough, personally I don't find them so bad. Maybe because you get to go at a bit of a slower pace which I like. I do like the three minute cool down on this workout. That means I really only did about 18 minutes of working out!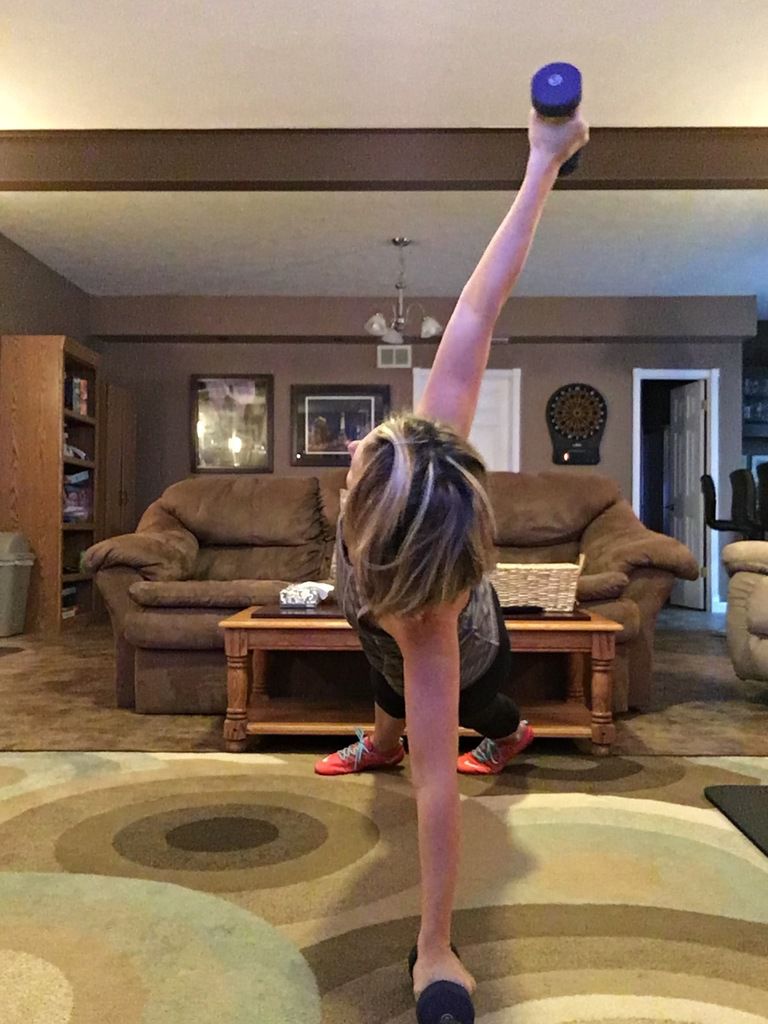 Tuesday - Cardio 1 & Core 2
This was the last time I will do Cardio 1 in my 8 week program. It was nice to be able to say, never gain, Tony and your bear crawl burpee burnout round. Ok, never say never, I'll probably do this program again but for now, it's done. I can definitely tell a difference between when I started and now. I'm able to keep up with all the burpees now where I was slow at the beginning. Doesn't mean they're easy but it means I am stronger. YAY!
Wednesday - Resistance 1
Last time for this workout in my 8 week program. Hmm...no more Level 1 workouts? The next couple of weeks might be painful! :) Nah..It won't be so bad. I see the difference in my stamina and my strength. I can see AND feel the differences in my body. I may still modify some of the exercises but I'm so much better than I was 7 weeks ago. If I can't quite do what those people in the videos do, that's ok. I'm not in competition with them. I'm only competing with myself and I only need to be better today than I was yesterday.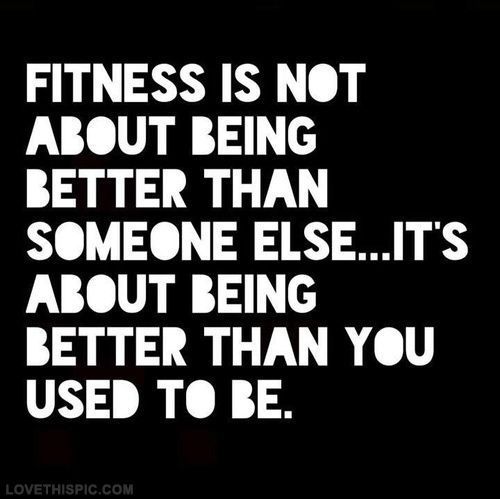 Thursday - Cardio 3 and Core 2
Hadn't done Cardio 3 in two weeks and forgot most of it. Halfway through circuit one I thought, well, this one isn't that bad. Then....the spin burpees...so I take it all back. I was sweating my butt off by the start of Circuit 2. I'm still modifying some moves and I have to go slower than the video on others but I'm making progress. My goal by the end of next week (as I looks like I'll be doing this workout several more times) is to keep up with the video. I'll let you know how that goes.
Core 2 remains challenging, well some of the moves. Other moves I can breeze right through. Did I mention I really hate ab exercises? However, I can tell it's paying off. I've got definitely in my stomach area and indentation in my waist that I haven't seen in years (or maybe ever). So, I power through the 11 minutes and get it done.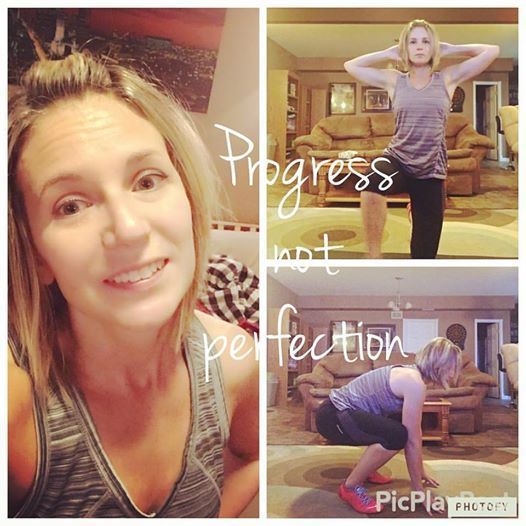 Friday - Resistance 3
I'm definitely getting stronger. I'm modifying the pump jumpers less. Still modifying the split lunge thrusts because, well, you've heard me talk about me and plyo moves. Can't believe I'm almost on the last week of this workout. It's gone by so fast. Maybe because it's only 22 minutes a day and it WORKS! Today, I am my own motivational quote. I have some big dreams and some big stuff is going down in my world. However, I know I can't get to my dreams if I don't work hard. The effort you put in will result in reaching your dreams whether it's in your relationships, your job, your faith or your body. I hope your dreams are big!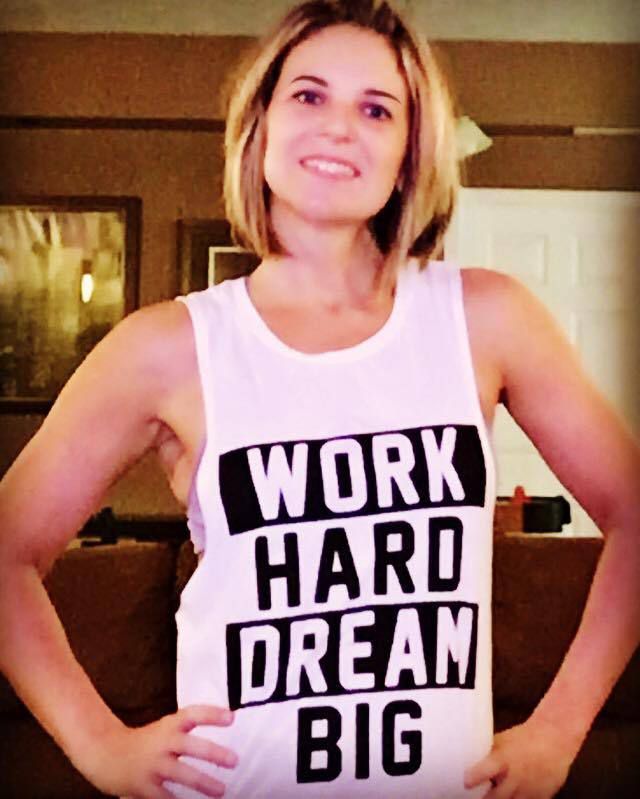 Saturday - Cardio 3 and Core 2
Did I mention that I will be doing Cardio 3 a lot before I finish this program? Today was one of those days. Definitely a hot sweaty mess at the end BUT I am getting faster. Spin burpees are getting slightly better. I WILL conquer before the end of next week!
Core 2 seemed just a little easier today, finally. Don't get me wrong, it's not easy but I must be getting stronger. My abs certainly look like they are. :)
Sunday - Rest Day
Getting ready for my final week on 22 Minute Hard Corps. Stay tuned for the before and after comparison!!