Monday - Resistance 2
I really did NOT want to work out today. It was a long weekend at a retreat where I got very little sleep. I forgot to take my shakeology with me so I skipped two days, ate worse than normal and no workouts. Closest I got a workout was a few lunges across the parking lot and showing one person how to do a burpee! smile emoticon Anyway, to say I wasn't motivated today was an understatement. Took me most of the day to get to it BUT I did it. I could definitely feel the difference when I haven't had my shakes. They really do help with energy levels. However, I made it through and by the time I got to the third (and last) circuit, I was feeling better. I KILLED that round. Just goes to show you that even when you're feeling your worst, you are still capable of doing your BEST! So, workout finished. First day of my 30 Day Arm Challenge complete. Now I'm drinking my shakeology. Mixed some strawberry shakeo with some blueberries and blackberries. Delish!!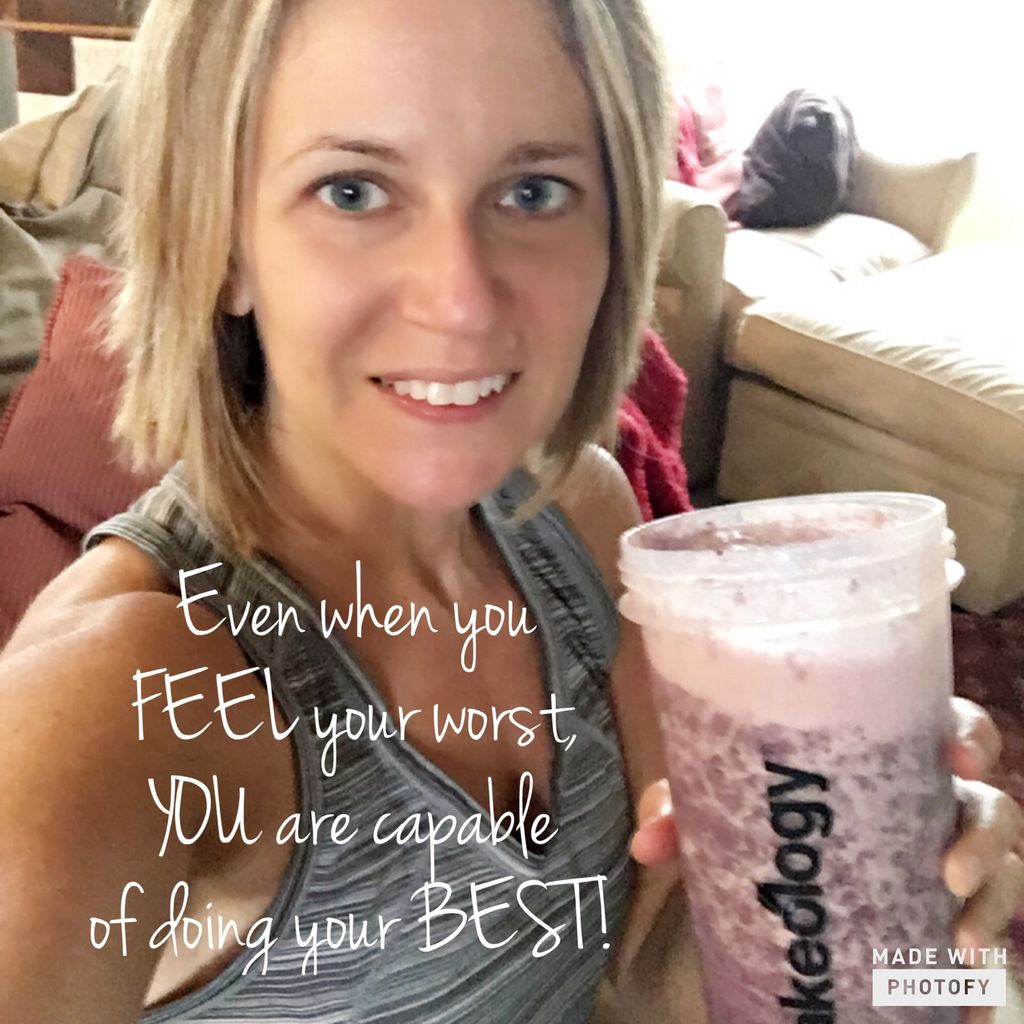 Tuesday - Cardio 2 & Core 2
I do like Cardio 2 but, man, does it kick my butt. I am always DRIPPING with sweat. Today I did Core 2 for the first time. I'll admit, I was scared of it because I hate ab work. Basically it's the same as Core 1 except 22 reps of each move instead of 11 and really no breaks for demo. So, the whole thing is only 11 minutes which is great. But, it's an ab burner. I had to stop a couple of times but overall was impressed that I could do almost all of it. I'm getting stronger!
Wednesday - Resistance 3
Ok, so I modify some stuff in this workout. I don't do the pushup with the plank jacks and I don't do the split lunge jumps. I just do lunges with presses. As I may have mentioned before, I have some issues with plyo moves and from that can cause injury so I tend to be cautious. I also can't seem to do the scissor claps with as straight up as I would like because it causes a weird grinding in my back. I did them laying down with just my shoulders up. Maybe I'll figure out the right form eventually. Even with the modifications, it's a great workout.
Thursday - Cardio 3 & Core 2
This one is tough. You never appreciated 22 second breaks until you no longer have them. I do find myself modifying several things here but I still work up quite the sweat. Core 2 is getting easier. It's only 11 minutes so how bad can it be?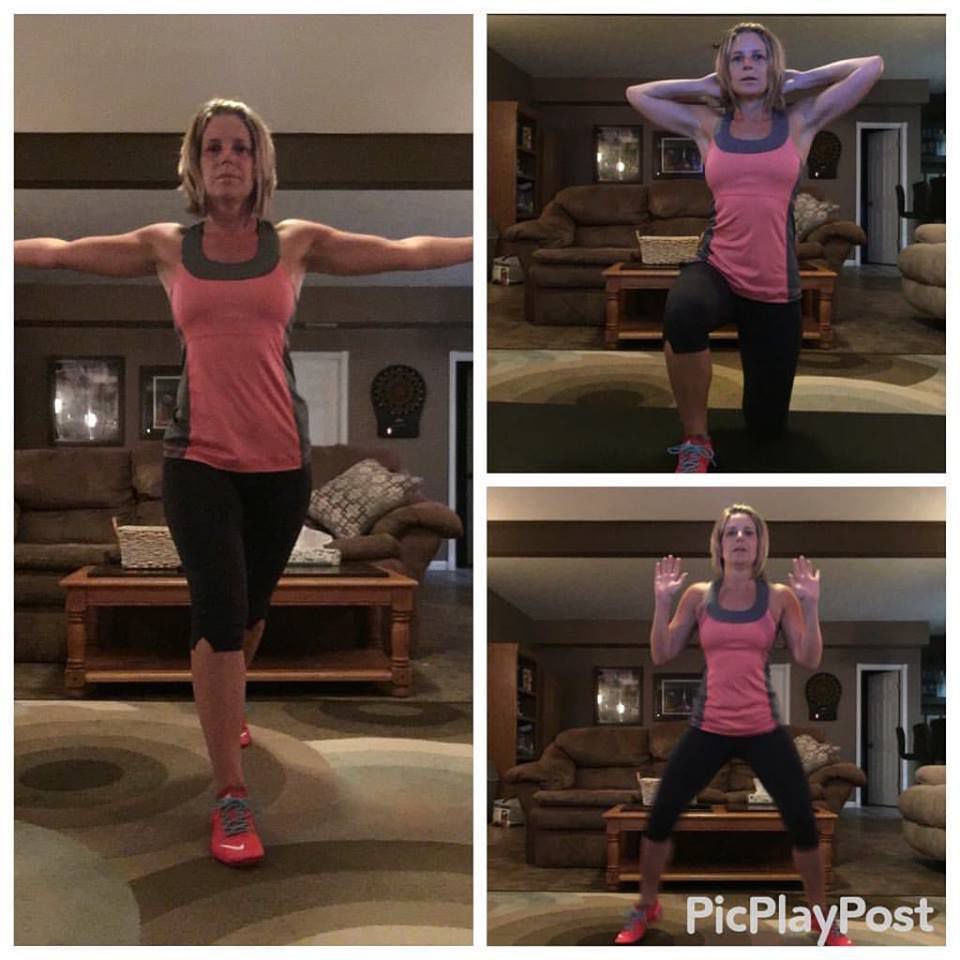 Friday - Resistance 2
I went out of town for a long weekend and took my videos and weights with me. No excuses to miss a day with Beachbody! So I popped in that DVD at my parents house and got my workout done. 22 minutes and boom, I was out and enjoying my post-workout Shakeology.
Had a bit of an audience for part of my workout as my Dad was curious what this workout was all about. He decided it was not for him. At 68 years old, even as good a shape as he's in, I'd probably have to agree with him. :)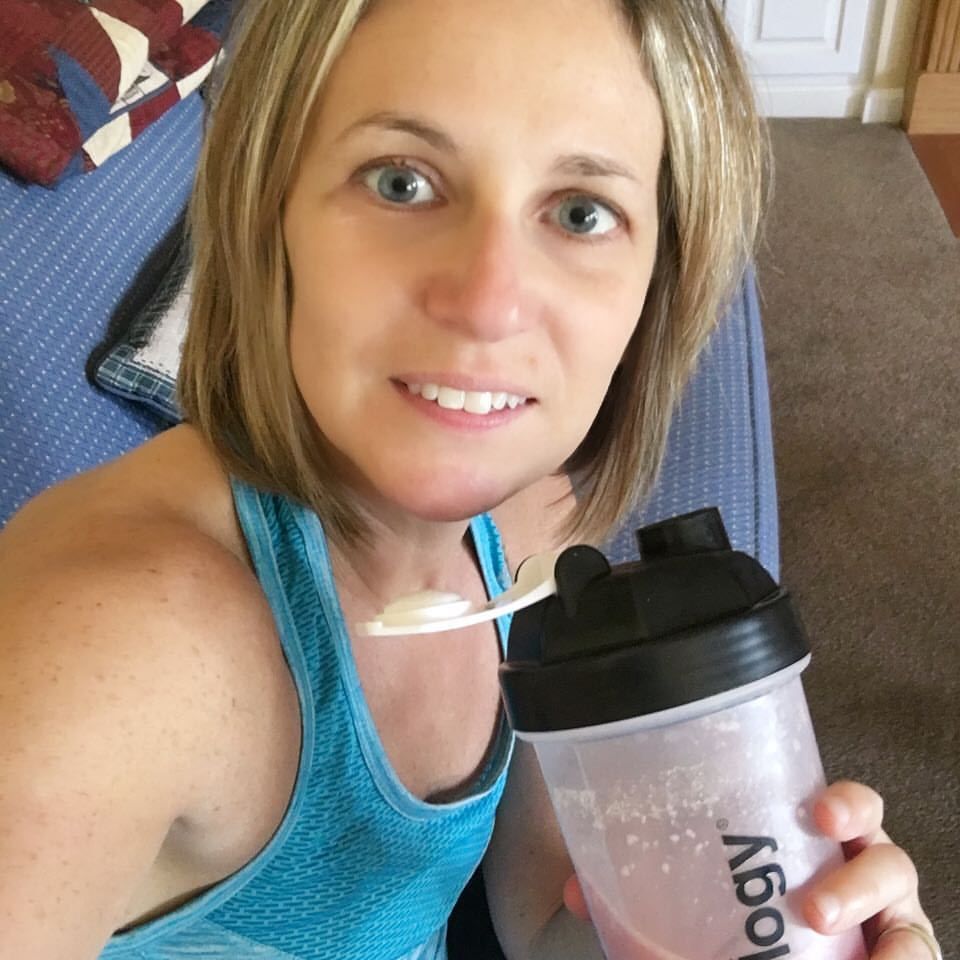 Saturday - Cardio 2 & Core 2
So, this was a tough day. Still out of town, out of my routine and no morning coffee before my workout. I tried to substitute with green tea. Sorry, just not the same. My legs felt like lead and every circuit I wanted to quit. BUT...I powered through my reminding myself of two things.
1) I've done this workout before, made it through and it didn't kill me.
2) It's only 22 minutes.
Maybe not my best work today but a rough workout is better than no workout at all. I'm only smiling in this picture because it's over!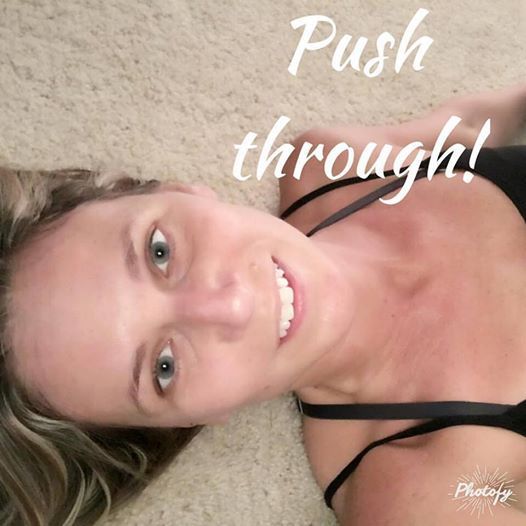 Took a short break and then finished it off with Core 2. I had an audience again as my hubby decided to check out what I was doing and attempted to do a few of the moves with me.
Then he made me do a bonus yoga workout with him. Well, I say it was a yoga workout. He likes the 21 Day Fix Yoga video and he did the entire thing. I picked and chose the parts I wanted to do because I was DONE.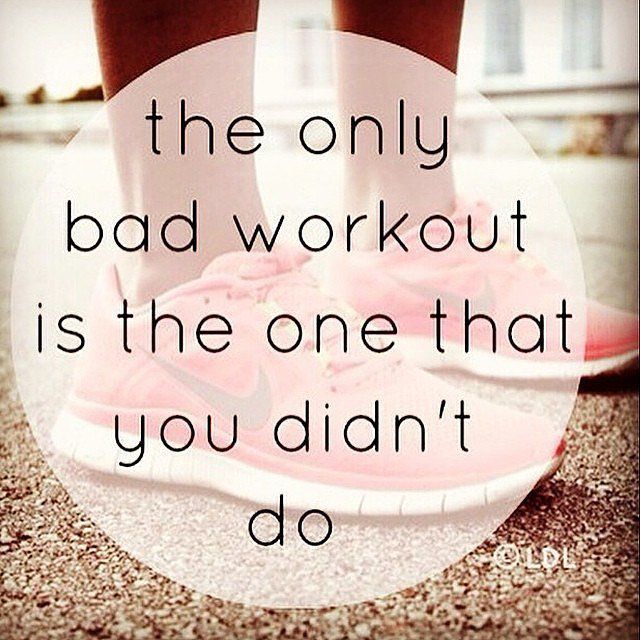 Resting today (Sunday) and ready to hit week 6 tomorrow!