So, I compiled a couple of different recipes and made up may own spicy chili recipe. This recipe went over well. My husband said he thinks it's the best chili I've ever made.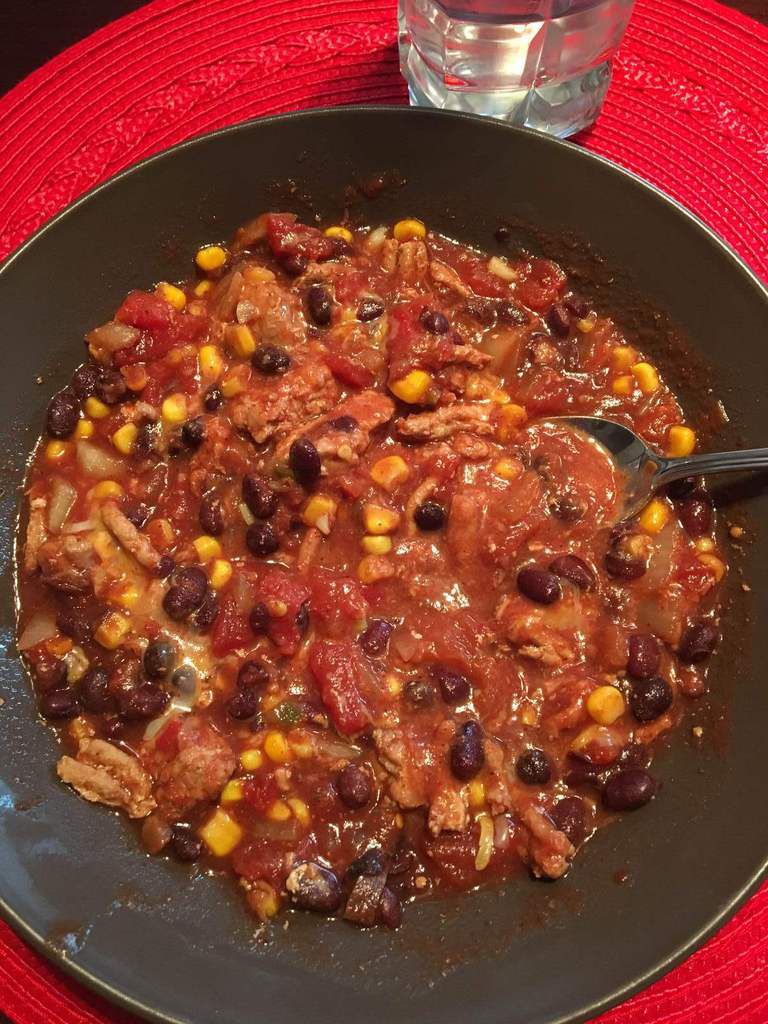 Ingredients:
1 lb ground turkey
1 can corn (drained)
2 cans black beans (drained)
1 can diced tomatoes
1 can rotel w/ green chilis
1 can tomato sauce
1 onion (diced)
2 gloves garlic (minced)
4 tbsp chili powder
1 jalapeno (diced)
Directions:
Brown Turkey in skillet and then add to crockpot. Add all other ingredients to crockpot. Cook on low for 6 hours.
Top with cheese (optional).
Next time I make it I think I'll add some water, it needed a bit more liquid. I'd also add a second jalapeno because we like it really spicy.
For 21 Fix: 1 red, 1 yellow, 1 green, 1 blue (if add cheese)
Serving Size = 2 cups