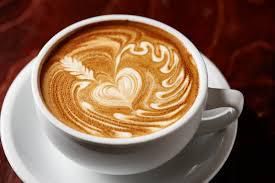 I'm sure you've seen all the stories in the news lately about how harmful sugar is for you, especially artificial sweeteners. It's smart to cut out soft drinks (especially diet), energy drinks and candy but what about your morning coffee? Do you think about what you add to that? Do you ever think about all the sugar and additives that go into your favorite Starbucks drink?
Coffee definitely has it's health benefits (besides just helping you wake up in the morning) so I'm certainly not saying don't drink it. One cup a day is ideal, not pots and pots of coffee. It's best to drink your coffee black but, if you're like me, you just can't quite stomach it. So, what are some ways you can sweeten your coffee in other ways besides cream with fake, carcinogenic ingredients and artificial sweeteners.
Cinnamon – Adding cinnamon to your coffee adds a hint of sweetness and provides a boost to your immune system. You can just sprinkle a little bit on top or stir it into the grounds before brewing or stick in a cinnamon stick. Alternatively, you could use other spices like nutmeg or cardamom. If you like it a little spicy, turmeric is great for it's antioxidant and anti-inflammatory properties.

Nut Milk, Coconut Milk, Coconut Cream or Organic Cream – Instead of coffee creamers that contain ingredients like caregeenan, try these. For extra flavor, you can add a bit of vanilla extract to the coconut or nut milk to create your own homemade vanilla dairy-free creamer.

Unsweetened Cocoa or Cocao Powder – If you've ever added a packet of hot chocolate to your coffee to make it a mocha flavor, this one might be for you. Cacao has also been shown to provide important antioxidants. A small amount can be stirred into the coffee itself or into the grounds before brewing.

Vanilla Extract or Almond Extract – It's naturally sweet on its own and is an amazing way to wean yourself off of using added sugar or sweeteners. Just stir in a couple drops.

Grass-fed butter + Coconut oil – Ever heard of bulletproof coffee? If not, this might sound a little strange to you, but adding a healthy fat such as coconut oil to your coffee helps with energy levels. Grass-fed butter and coconut oil will add natural creaminess especially when you blend it into your coffee with a hand blender (don't just stir it in), and make sure to use organic unsalted grass-fed butter. A tablespoon of coconut oil by itself is also good to fight off cravings, especially for sugar.

Sea Salt – It's been shown that salt reduces bitterness, so your coffee will seem sweeter without any sugar. I've not actually tried this but it might be worth a shot. Just be sure to only add a little pinch (either to the grounds before brewing or to the entire pot) and don't go overboard or your coffee will taste salty! You could combine this with other options as well.
I hope this helps you think of new ways you can enjoy the benefits of your morning coffee without adding unhealthy ingredients to it.
To be informed of the latest articles, subscribe: