They say the definition of insanity is doing the same thing over and over and expecting different results. That may be true with unhealthy, self destructive habits. How can you get that better job if you're always late? How will you find a better relationship if you always go for the same type? How can you be healthier and have more energy if you don't sleep enough and fuel your body with the right nutrients? How can you lose weight if you only exercise two days per week and eat cake every day?
However, when you create a healthy habit, it's the repetition of those actions that creates results. Change your daily routine to include things that are good for you like sleeping 7-8 hours per night, eating your fruits and veggies, moving your body at least 30 minutes each day. Make those things a habit and you will see change. But you have to stick with them and give them time. It takes 21 days to form a habit. 4 weeks for you to notice a change and 8 weeks for others to begin to notice.
This is why I love beachbody. It's all about creating healthy habits. From drinking shakeology daily to ensure your body gets the nutrition it needs to function properly to helping with meal planning and prep to giving you workouts that create daily habits and give you a well rounded total body fitness program.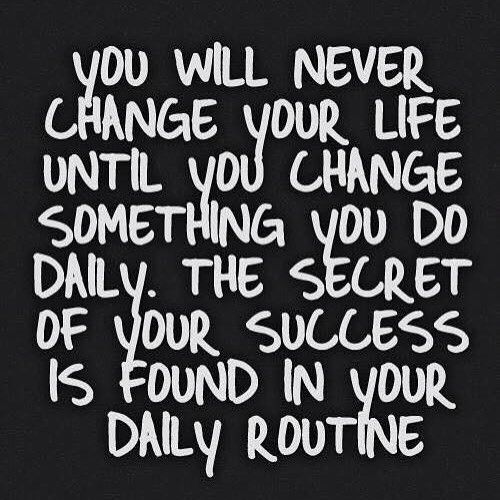 To be informed of the latest articles, subscribe: