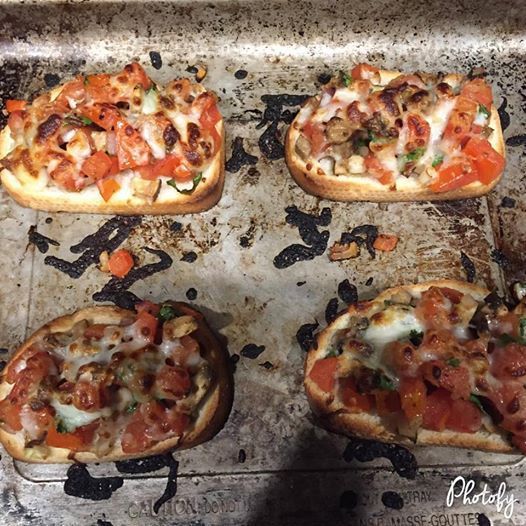 When you're on your own for dinner because no one else is home and you get to cook something just for you!!!
One of my favorite easy go to meals. Thinly sliced French bread, roma tomatoes, mushrooms, shallot (or onion), olive oil and a little bit of cilantro. because why not mix ethnic food? You could use basil if you prefer.
Top with a little mozzarella cheese and bake until cheese is melted. Easy to fit this into a 21 Day Fix meal plan.
You could also make these as a side, or if your hubby is more ok with a no meat meal than mine, you could just double this and feed the both of you.
2 Yellow, 2 green, 1 blue, 1 orange