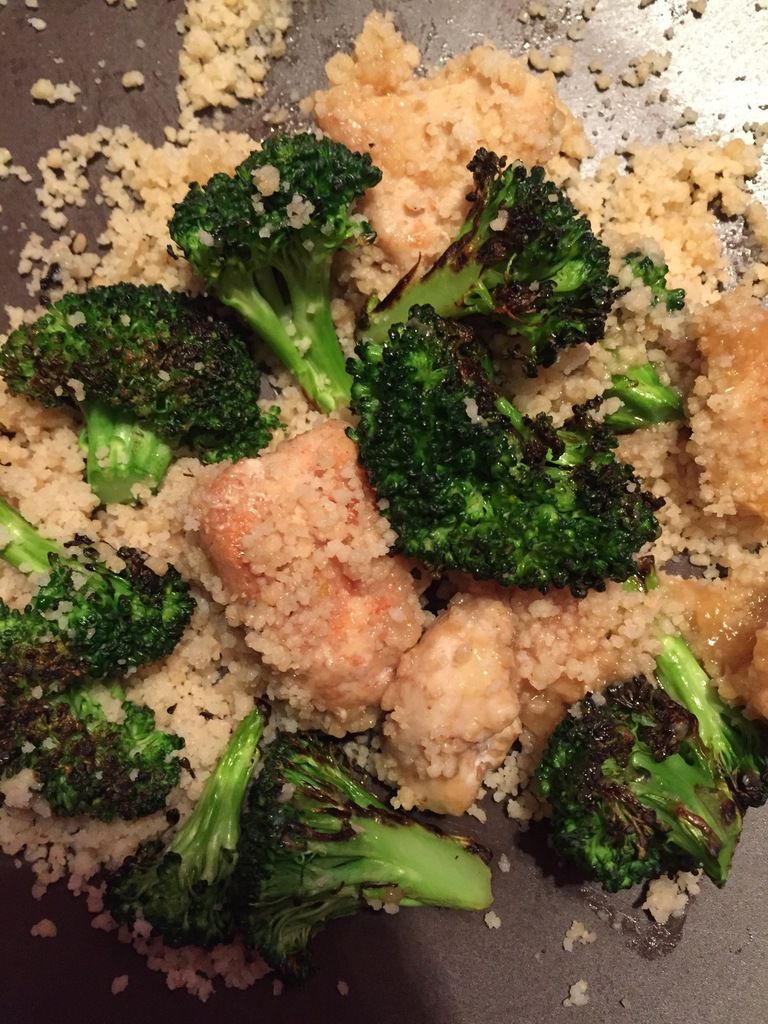 Tried a new recipe tonight and it went over well. It's a healthy version of orange chicken. Kid and 21 Day Fix Approved!
Ingredients:
2 cloves garlic minced (or 1 tbsp garlic powder)
zest of a naval orange
1/3 cup fresh orange juice ( about 3 naval oranges)
1/2 cup low-sodium chicken broth
3 Tbsp raw honey
2 Tbsp liquid aminos
1-1/2 Tbsp corn starch
1 Tbsp rice wine vinegar
1 tsp ground ginger
1/4 cup whole wheat flour
1/4 tsp each sea salt and fresh ground pepper
3 large boneless, skinless chicken breasts cut into small cubes
2 Tbsp coconut oil
2 cups broccoli
1 cup rice, couscous or quinoa (I used couscous because it's what I had on hand)

Instructions:
In a medium bowl, whisk together garlic, orange zest, orange juice, chicken broth, honey, liquid aminos, corn starch, vinegar, ginger. Set aside.

Use large zipper-closure bag, add flour, salt, and pepper and shake to combine. Add chicken to bag, seal, and shake until chicken is coated with flour mixture.

In a large skillet, melt coconut oil over medium-high heat. Add chicken and cook until golden brown and cooked through.

Spray skillet with olive oil cooking spray and return to medium-high. Add broccoli and saute until tender and cooked (you could steam if you don't like your broccoli crunchy).

Whisk orange sauce again and add to skillet with chicken. As soon as liquid starts to simmer, reduce heat to low. Simmer until thickened, stirring frequently.

Combine with broccoli and serve over the grain of your choice.

21 Day Fix Containers : 1 red, 1 green, 1 orange, 1 yellow
Interested in 21 Day Fix and want to try it or any other Beachbody workout program? Let me know. Challenge/Accountability groups starting April 4!