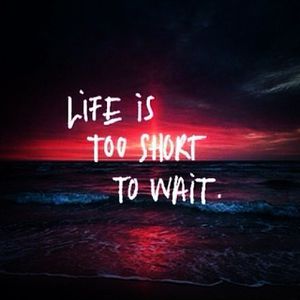 Good morning! It's the first day of Spring, the birds are chirping, the sun is shining, the days are getting longer and warmer. It's my favorite time of the year!
This time of year also reminds me that summer is coming which means tank tops, shorts and bathing suits. In fact, I'm going to have to break out those summer clothes next week for spring break. It might be too late for me to be where I'd really like to be before next week but it's time to get serious about getting my butt in shape for summer.
Maybe you're on spring break already, maybe you're getting ready to go somewhere. Either way, I hope you're doing something fun! When you get back, think about where you want to be in the next 60 days. What could you accomplish by June 1 to get your into summer strong shape?
Personally, I'm going to start Tony Horton's new program, 22 Min Hard Corps on April 4. You could join me! No matter what your fitness and weight goals might be, I'd love to go on that journey with you. I can help you find a workout program that fits your needs from all library of Beachbody fitness programs out there. Just let me know what you're thinking.
Can you make a commitment to a better you? What it I told you is could start with as little as a three week commitment that could change your life?
You can message me here, follow me on facebook at www.facebook.com/BeBlessedhealthandfitness or email me at janetsmith0905@gmail.com.
Don't wait for next month, next summer, next year. Start taking control of your dreams today!
Stay tuned tomorrow when I'm going to write my review after completing 21 Day Fix.

To be informed of the latest articles, subscribe: