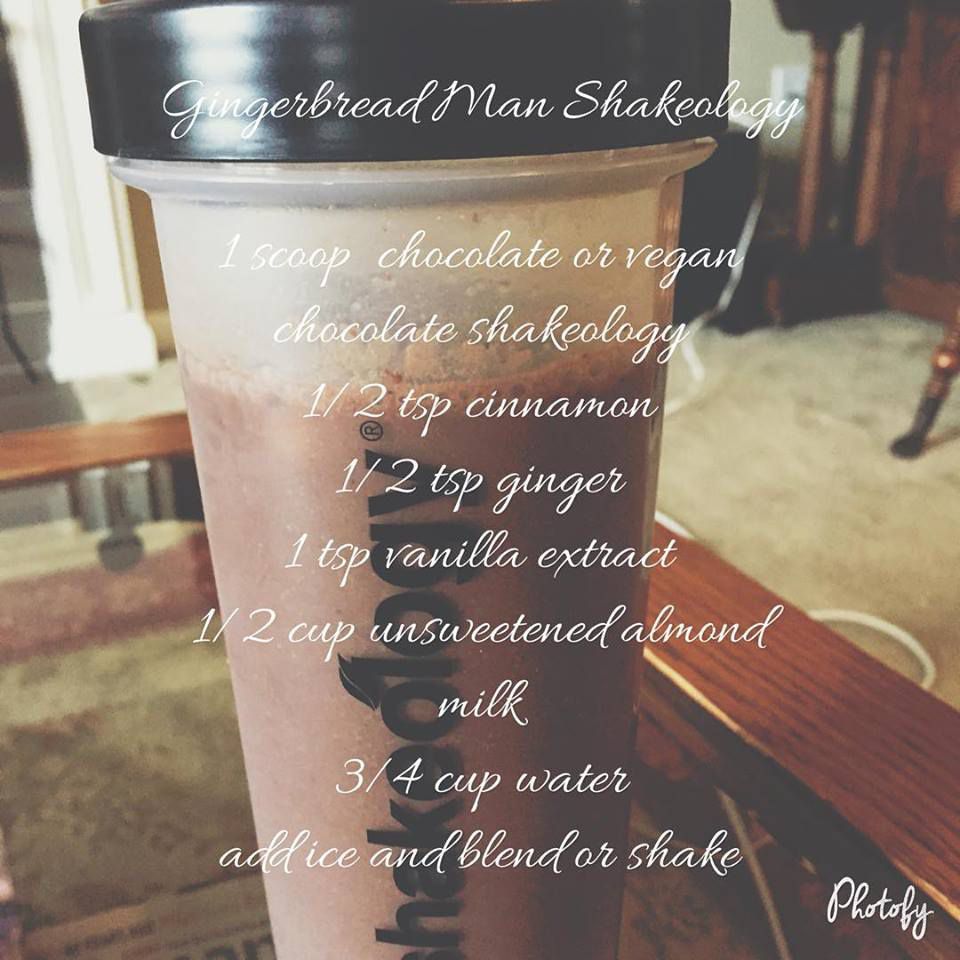 Tried a new shakeology recipe today and it tastes like a gingerbread cookie. Yum! Nutrients, superfoods, vitamins and more that taste like dessert!
In case you can't read the text over the photo:
1 scoop chocolate or vegan chocolate shakeology
1/2 tsp ginger
1/2 tsp cinnamon
1 tsp vanilla extract
1/2 cup unsweetened almond milk
3/4 cup water
Add ice and shake or blend
Enjoy!
Want more recipes or to try Shakeology? Contact me!
Follow me on Facebook at www.facebook.com/BeBlessedhealthandfitness or Instagram at janetsmith0905