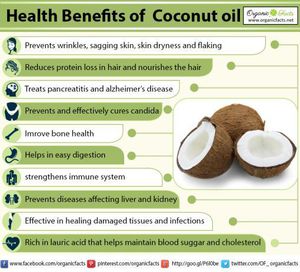 Good morning!
Today I wanted to talk about coconut oil. Right now I'm doing the 21 Day Fix program which involves eating at least 2 teaspoons of a healthy oil each day. That could be extra virgin coconut oil, extra virgin olive oil, flaxseed oil, etc. If you really hate oils, you could do nut or seed butters instead for a healthy fat.
Personally, I like coconut oil. I just like the taste but I also love how good it is for you. Even if you're not doing the 21 Day Fix plan, coconut oil is something you should consider. Find out more here https://www.organicfacts.net/health-benefits/oils/health-benefits-of-coconut-oil.html
If you can't stomach the texture of coconut oil, you can quickly heat it up and make it a liquid form. Many people find that easier to swallow.