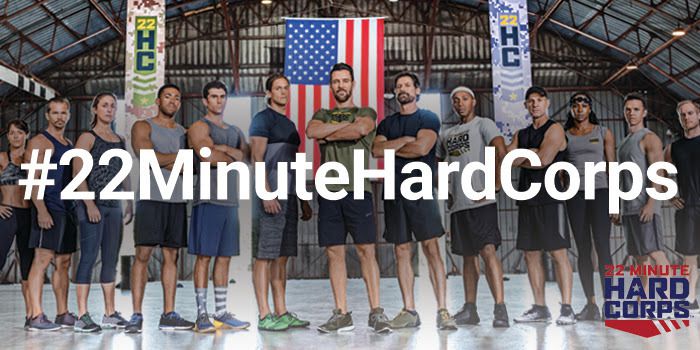 Hello busy people! It's an exciting day at my house because my copy of Tony Horton's new program, 22 min Hard Corps came in the mail. I'm excited to start this program because it's 22 minutes a day for 8 weeks and the results I've seen from the test groups are fantastic. I'm super excited for a 22 minute a day workout because it's hard fitting in workouts when you've got so much going on every day. So, can I really get results in 22 minutes a day? We're going to find out. Keep following me to see how this goes. Not only that but you can join me and see what kind of results you get.
How does this work, you ask? What are the workouts like?
They are a combo of Cardio, Resistance and Core and they're 22 minutes each. Just 22 minutes a day! The workouts get progressively harder as you go through the 8 week program but there's always a modifier exercise so it's cool even if you're a beginner. 22 minutes and you're done.
Why is now a good time to buy?
Because it's on sale AND you can start April 4 with ME as your coach.
30 Day Supply of Shakeology - A superfood protein shake that gives you more energy, reduces junk food cravings, accelerates your fitness results and keeps your immune system boosted.

The 22 Minute Hard Corps program which has 8 workouts all laid out in an 8 week basic training action plan, the Rations for Results Nutrition and Field Guide, Sandbag, and Hell Week Challenge Card (optional)

A free 30 day trial membership of the Team Beachbody Club which you can stream your workouts and over $4,000 of other proven Beachbody workouts. This is especially great if you travel and don't want lug your DVDs around. Just hook up your laptop, tablet our even phone and your workout is right there.
There's also some awesome bonuses going on right now:
Super discount shipping

Cold Start Pre-Workout Drill

Battle Buddy Workout DVD
It's all for $140 which is basically like getting Shakeology for a month and a bonus workout program for just $10 more!
Not to mention, that for every challenge pack purchased this month, Beachbody makes a contribution to transition Veterans back to civilian life. So far, Beachbody has contributed $255,000 and helped 25 Veterans with The Mission Continues. That's just through the first 11 days of March. Wow!
Looking for 5 men and 5 women as part of my own test group!
I want to see what kind of results we can get with this program. As part of this group, you'll want to purchase the challenge pack mentioned above and as part of that purchase, I'll include you in a challenge group. This group is for support and accountability as we all go through the program together. I'll be sharing tips, recipes and motivation. You'll be able to connect with other participants in the program for added accountability, support and help. Being part of a challenge group and having a network of people supporting you is the best way to make sure you stay on track with your fitness goals. I know it's the thing that keeps me making excuses like "I just don't feel like it today" or "I'll do it tomorrow" or "too much going on today to fit it in". Sharing the experience with my challenge groups holds me accountable and inspired.
Do you want to be inspired? Do you want to see results like these?
Have you hit a plateau in your workouts that you're having trouble getting over?
Do you want to get into better shape but don't have time to fit it into your day?
If this in any way strikes a chord with you, this program could be the thing you're looking for. You could see results like these:
​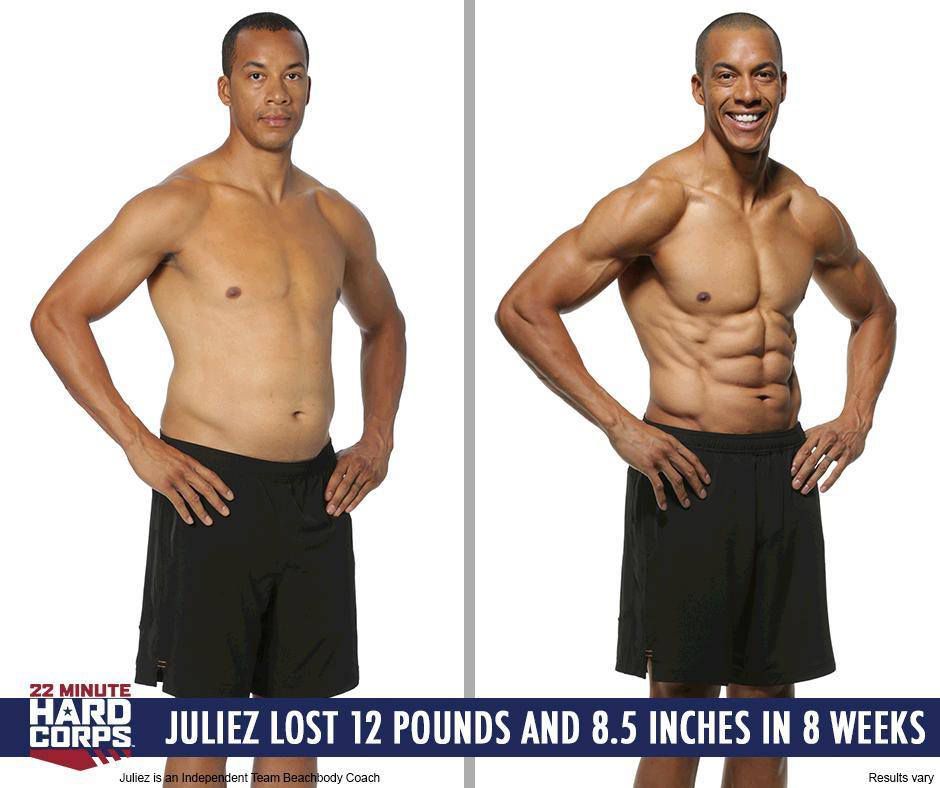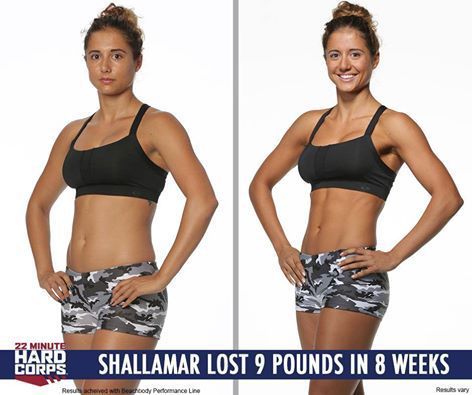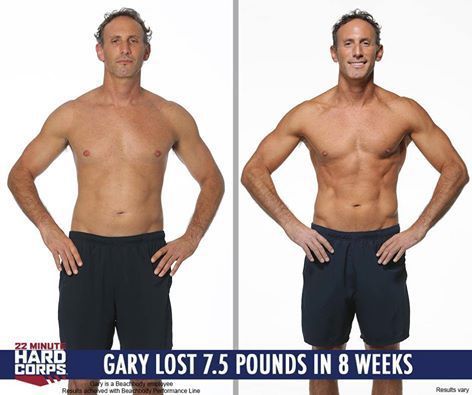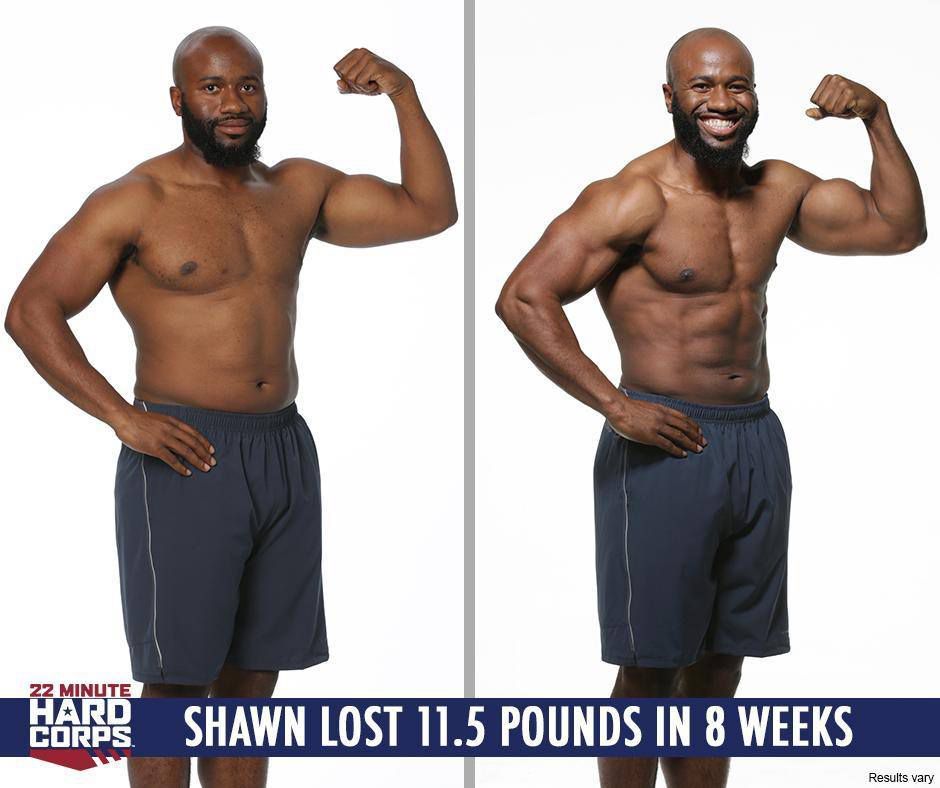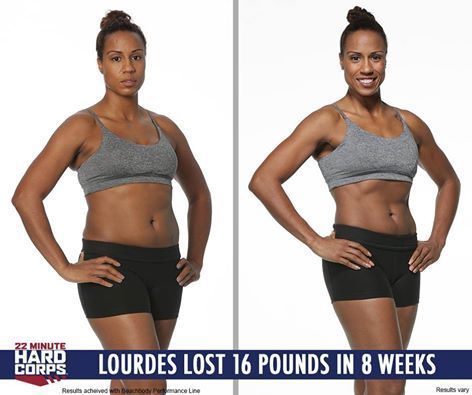 Send me a note if you're interested in joining me for this workout, want more information or want to do a different Beachbody workout program (I've got all kinds of groups you can join to get support on your fitness journey). You can comment here, call me, send me a facebook message or email me at janetsmith0905@gmail.com.
To be informed of the latest articles, subscribe: