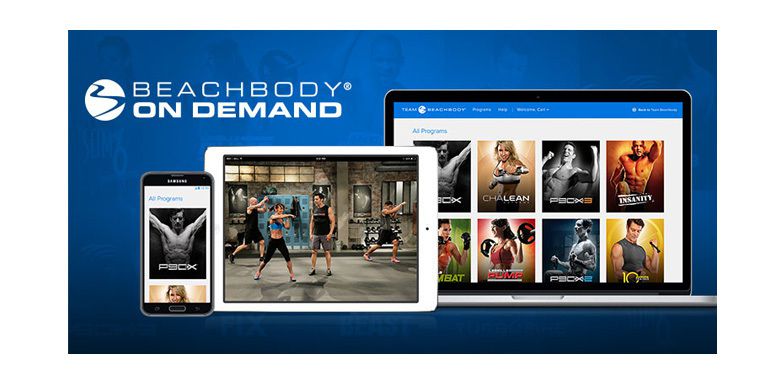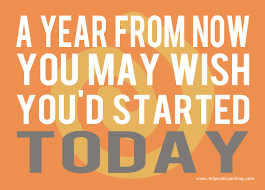 So, I'm starting this blog post because I've got two weeks before I start the 22 Min Hard Corps program with my challenge group. In those two weeks, I'm going to sample some of the workouts I haven't done on Beachbody on Demand (BOD). I thought I'd post my reviews here for reference for anyone who might be trying to decide which program is best for them. Beachbody on Demand is great because you can stream your workouts from anywhere you have an internet connection.
Here we go...
Day 1 - March 21
Hammer & Chisel - Total Body Chisel
This is a 60 day program is designed for sculpting your body in 30-40 minute workouts per day. It utilizes SSP training (Stabilization+Strength+Power) so there's a variety of cardio, strength and balance videos. In this particular video, Autumn Calabrese does a great job in this video with basic lifting moves. There's no cardio and you lift heavier weights in sets of three rounds to build muscles.
Day 2 - March 22
Cize - Work Your Body
This is a 4 week program and focuses more on dance than exercise. But, don't fool yourself. You're going to work up a sweat and you're going to burn calories. Shaun T does a good job of breaking down each move but still move fast enough to get you a good workout. It was tough for me to keep up but it was only my first time through. I'm sure you get better as you go. If you're dancer, you'll catch on faster but even if you're not, just keep moving. In fairness, I think the program that is on trial on BOD is an advanced level video. If you don't like strength training or feeling like you're working out but you like to dance, this is the video for you. Gotta love Shaun T.
Day 3 - March 23
Turbo Fire - HIIT 25
This 90 day program is focused on cardio with high intensity interval training. The entire program is available on BOD. There are shorter HIIT programs but I opted for the 25 minute workout. It definitely got my heart rate up, my blood pumping and my booty was on fire. Chalene does one minute intervals with one minute breaks in between. There's high impact moves but you can modify to lower impact. Definitely a great program for anyone who wants to take their cardio up a notch and train like an athlete.
Day 4 - March 24
Insanity Max 30 - Sweat Intervals
This 60 day program will push you to your max. It's designed for you to push as hard as you can, as long as you can and hopefully your time increases every week. So, I did this one and holy crap, was it tough! I even modified most of it because, well, plyometrics and I don't get along very well. Even with the modifiers, I was dripping with sweat and had a hard time completing it. If you're looking to step up your workouts and increase cardio capacity, this is a great one.
Day 5 - March 25
Body Beast - Total Body Workout
This 90 day program is lead by a champion body builder and is focused on building lean, chiseled muscle. It's like having your own personal trainer in your house. I can't say I loved this workout. Sagi reminds me of a wanna be Arnold Schwarzenegger. But, I know a lot of people who really enjoy this program. So, if you're looking to get ripped, build muscle and love to lift weights, this could be the program for you.
SKIPPED a DAY but walked about 5 miles on the strip in Vegas.
Day 7 - March 27
Jericho BOD - Half and Half
Tried this workout that's exclusively on Beachbody on Demand. It's half (20 minutes) of cardio and half (20 minutes) of Yoga. Great to get your heart rate pumping and then slow it down with some stretching and balance! I enjoyed it.
Day 8 - March 28
PiYo - PiYo Sweat
I'd done this one before but had forgotten. Don't think you can work up a sweat and get a decent workout without high impact cardio? Think again! This 60 day program uses just your body weight with high intensity, low impact movements inspired by pilates and yoga. It's a favorite by many. I picked this one because my feet hurt from walking all over Vegas and loved that in 40 minutes I was dripping with sweat.
SKIPPED a DAY as we were traveling back to Indy from Vegas.
Day 10 - March 30
Insanity - Cardio Power & Resistance
60 day program with workouts lasting 20-60 minutes. It's cardio focused and no equipment needed. This one scared me and I avoided it for years. First, some of the workouts are 60 minutes and I tend to want to keep my workouts to 30 minutes per day. Second, I've heard it's tough. It's labeled as an advanced program. I did pick a shorter workout for today. Cardio Power & Resistance is 40 minutes. To be honest, less than half the workouts are longer than 40 minutes. They don't lie, this is a pretty advanced workout. There's a tough interval of cardio right off the start, then it fools you with a nice stretching sequence before diving back into cardio. The stretching was quite enjoyable. :) I had to self-modify some of the cardio as I'm not able to do all the jumping. But if you're looking for an intense workout that gets results - this is it!
Day 11 - March 31
Body Beast - Cardio
Yes, I did a Body Beast workout last week and wasn't a fan but I decided to give it a second try. Did Cardio today and liked it much better. Don't get me wrong, last week's workout was good and I was sore, which I didn't expect, afterwards. I'll probably be sore tomorrow from this one as well. Sagi wasn't as annoying to me in this one and he did a good mix of cardio with light weights.
Day 12 - April 1
Today I decided to try another BOD exclusive workout called Kill Cupcake. Well, the fact that is says"kill" in the title should have been my first clue. BUT, it was only 26 minutes. It's a workout by Autumn Calabrese who I really enjoy. Good mix of cardio and resistance training. I modified some of the plyo moves but it still worked up a sweat. The workout is two rounds of a circuit of total body moves. The first round is 60 seconds per move and the second round is 30 seconds. I recommend.
I also opted to add on Tony Hortons BOD exclusive Daily Yoga. This was a pretty basic yoga workout and would be great for anyone who's new to yoga and/or wants a daily stretching routine to wake up the body and increase flexibility. It's 24 minutes and takes you through all the basic yoga poses like sun salutation, down dog, chaturanga, warrior 1, warrior 2, reverse warrior, etc. I missed the balance poses as those are my favorites and not included here but this is great if you want to loosen up in a quick, daily yoga session.
Day 13 & 14
I skipped my workouts for the last two days. I had some family stuff going on and wanted to rest up to start 22 Min Hard Corps today.
But, I thought I'd share some of the workout programs I've already completed in my reviews here.
Focus T25
Shaun T is at it again with T25. 60 days of mostly cardio with some body resistance weight training in 25 minutes per day.. I completed this program and haven't been in this good a shape since high school. I was able to run a 5k without a single training run. You'll jump, you'll develop calf muscles you never knew you had and you'll be in awe of Shaun T as he does the entire workout with you and still continues to call out instructions.
21 Day Fix
You've seen my other posts and reviews on 21 Day Fix but just so it's all in one place, I love this program. It take 21 days to form a new habit and that's what makes this program so great for people looking to jump start a new lifestyle. The meal plans are great, easy to follow and get results. Do it once or do it multiple times, you'll definitely see changes in your body.
P90X3
In this 60 day program, Tony Horton takes his popular P90, P90X and P90X2 and puts it into 30 minutes per day. The workouts are intense, with not fluff and nonsense. You'll work hard for 30 minutes and then you're done. Combination of cardio, resistance, strength and balance workouts. I love the P90X3 Yoga video. This is a great program if you want a little less cardio that T25 but still want a quick workout that gets results.
22 Minute Hard Corps
Tony does it again. 22 minutes (GET SOME and GET DONE) for 8 weeks. It's a military style boot camp and there are real vets features in the workout videos. So far, I've only done Cardio 1 but it got my blood moving and my heart rate up. Starting this workout this week so stay tuned for more detailed reviews.
Summary - Beachbody On Demand
When you purchase a challenge pack from Beachbody, you get 30 day free access to Beachbody on Demand. You can access your purchased workouts there as well as some of the other programs. Some programs have the entire library of videos there and some just have a sample. There are also exclusive BOD workouts and a challenge du jour each day. Just can't commit to one workout? Like variety? Well, you can subscribe to BOD without purchasing videos for a low monthly fee.