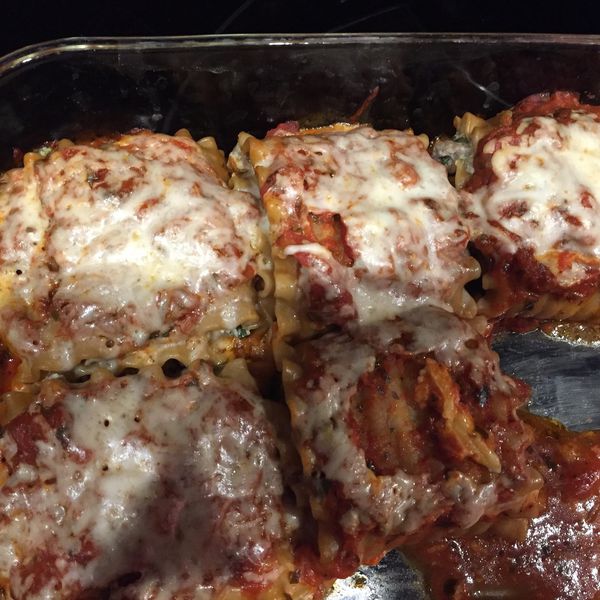 Tried another new recipe last night and it was a big success! The boys gobbled them up. Tristen (11 yrs old) ate spinach and asked if we could have this again today. If you're following 21 Day Fix, 2 of these roll ups equal 1 Red, 1 Purple, 1 Yellow, 1 Blue and 1 Green.
Ingredients:
9 Cooked Lasagna Noodles
1.5 Cups Fresh Baby Spinach
2 Cups Ricotta Cheese
1/2 Cup Parmesan Cheese
1 egg
1/2 Teaspoon minced garlic
1/2 teaspoon Italian seasoning
1/2 teaspoon pepper
1/2 teaspoon salt
1/2 pound Ground Beef or Ground Turkey - Cooked
Spaghetti Sauce
1 Cup Mozzarella Shredded
1. Preheat oven to 350F. Cook Lasagna Noodles according to package instructions. Put ground meat on skillet and add salt and pepper to taste. Crumble and cook until all pink has cooked out. Set aside.
2. Mix Ricotta Cheese, spinach, parmesan cheese, egg, garlic, Italian seasoning, pepper, salt in bowl. Add in meat. Set aside.
3. In a baking dish, place 1 cup of pasta sauce around the bottom of the dish. Spread evenly.
4. Lay a piece of wax paper on your counter, place lasagna noodles on paper and dab with paper towel to make sure all moisture is gone.
5. Spread cheese mixture evenly over each piece of lasagna. Begin rolling one strip of lasagna at one end and roll all the way up. Place in baking dish seam side down. Continue process with all lasagna pieces.
6. Top lasagna rolls with sauce and mozzarella cheese. Place aluminum foil over dish tightly and place in preheated oven. Bake for 40 minutes. Serve immediately.
Note: I added a little bit of red pepper flakes to give it a kick. So if you like it spicy, you could try that. You could also make this vegetarian by not including the meat.
Enjoy!