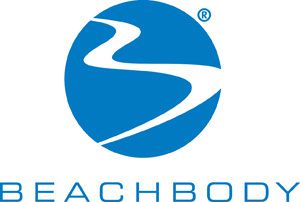 Well, today is the day I decided to take the plunge and become a Beachbody coach. Most of my story is in my Bio about why I'm choosing to do this.
I'll be honest, I haven't worked out in the last 8 months. Shame on me!
I've been working out inconsistently for the last 20 years. I used to go to the gym 4-5 days per week but the busyness of life has prevented that. I've done many work out videos at home but always lost interest or motivation after a while. A few years ago, I was in a slump, hadn't worked out in who knows how long, had gained about 15 lbs and decided to do something about it.
My husband, a friend of ours, and I decided to do a weight loss challenge. We each had a weight goal and gave ourselves 4 months to get there. Whoever lost had to buy the others dinner at a really nice place as a reward. So I got more motivated that I'd ever been before. I counted every calorie and worked out to offset the calories I ate. I lost 20 lbs and felt great!
After the bet ended, I lost my motivation and relaxed on the diet and exercise. Then a friend started doing Insanity and got super fit, super fast. Another friend introduced me to Beachbody and T25. Then Jeanine, my coach, said she was doing a challenge group on T25. So I decided I would try it. What's 60 days? And it's 30 minutes a day. I loved T25. It kicked my butt but I stuck with it. Being help accountable in a challenge group was what I needed to stay on track. After 60 days of T25, I was able to run a 5k (never completed one without walking before) without ever having run a mile in preparation. Ok, it was slow but...hey...I did it!
Since then, I've done Rockin Body and P90X. Then, I decided I didn't need a program to keep me on track and fell off the wagon big time. I can blame work and kids and husband but really, I was lazy. It's taken me a while to want to get back into the swing of things and I know I need people ot keep me accountable. I also want to be able to share the things I've learned along the way so becoming a coach seemed like a great way to do that.
I'm going to be starting 21-Day Fix in a couple of weeks, just in time to prepare for a trip to Vegas at the end of March. I'm also committing to Shakeology for the first time and I'm excited to see where this journey takes me!